Via Bloomie:
New Zealand's government has proposed adding house prices to the central bank's remit to rein in an overheating property market, prompting investors to reduce bets on lower interest rates. The local dollar jumped.

Finance Minister Grant Robertson said Tuesday he has written to Reserve Bank Governor Adrian Orr, asking him to consider amending the bank's remit to include stability in house prices as a factor for monetary policy. He said the government wants to make the changes soon, "so I would request that you gave it your earliest possible consideration."

"With an extended period of low interest rates, and some time before housing supply can catch up with demand, now is the time to consider how the Reserve Bank may contribute to a stable housing market," Robertson said. "I want to be clear I am not proposing any changes to the mandate or the independence of the Reserve Bank."
Poor old central banks. Never the bride's maid and always the bride.
If the NZ government really wanted lower house prices they are easy to deliver. They could lift taxes on capital gains, use Tobin taxes to slow transactions, build more, cut immigration, apply limits to investor purchases, include house prices in the CPI, so on and so forth.
Instead, Arden's money man is proposing another of those plausible deniability maneuvres that pollies like so much. Palm it to the RBNZ. It replied:
Reserve Bank governor Adrian Orr has responded immediately to a letter from Finance Minister Grant Robertson on galloping house price inflation, saying the central bank's monetary policy committee already takes into account all asset prices, including housing. Orr also said lower interest rates have been and will continue to be effective in supporting the economy through the coronavirus economic shock.
That said, it could still work and there's nothing wrong with some pressure being applied. The Kiwi jumped on the news but there is no reason for that. The RBNZ can just tighten the wazoo out of macroprudential and it will stop prices. It has heaps of tools to choose from.
Any chance that this will come to Australia? Only if the mandate is for higher prices.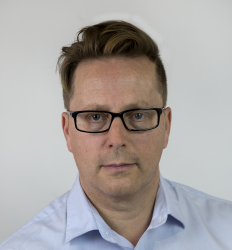 Latest posts by David Llewellyn-Smith
(see all)