Statistics New Zealand has released labour force data for the September quarter, which reveals that the seasonally adjusted number of unemployed people rose by 37,000 to reach 151,000, as the impact of COVID-19 hit the labour market. It was the largest quarterly rise in unemployment since the series began in 1986:
In the September 2020 quarter:

There were 37,000 more unemployed people, an increase of 32.5 percent since the June 2020 quarter.
Applications for the eight-week Wage Subsidy Extension were open until 1 September 2020 and until 3 September 2020 for the two-week Resurgence Wage subsidy.
There were 22,000 fewer employed people this quarter than in the June 2020 quarter.
The underutilisation rate rose to 13.2 percent.
Hours worked nearly bounced back from record falls during lockdown.
Wages showed growth this quarter…

"We are continuing to see the economic effects of COVID-19, and its associated border and business closures," labour market and household statistics senior manager Sean Broughton said.

"151,000 is the highest number of unemployed people we have seen in eight years."
It was also the biggest quarterly increase in the unemployment rate on record:
The unemployment rate rose from 4.0 percent to 5.3 percent in the September 2020 quarter. This is the biggest quarterly increase on record…

The better measure of how New Zealand's labour market is tracking is hours worked, since this is not biased by wage subsidies, participation rates, or discouraged workers. Importantly, hours worked have almost rebounded to pre-pandemic levels:
In the September 2020 quarter, 91.4 million actual hours were worked, bouncing back to almost typical levels, despite the level 3 lockdown in Auckland. The recovery follows the record fall in the June 2020 quarter, when the number of actual hours fell by 9.5 million hours to 83.6 million. This was the biggest quarterly fall seen since the series began.

"Hours worked this quarter indicate a return to near normal. This quarter's total hours are comparable to a year ago, when 92.4 million hours were worked in the September 2019 quarter," said Mr Broughton.
That's an excellent result given the circumstances.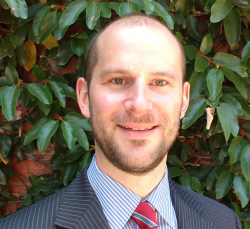 Latest posts by Unconventional Economist
(see all)