The NSW Government will provide $250 million-worth of financial incentives for companies to relocate their head office to the state or take on additional staff in NSW.
Specifically, companies that create at least 30 new jobs in the state will be exempt from payroll tax for the next four years. The scheme will target companies that are based interstate and overseas, and the government hopes it will attract some 25,000 jobs.
Victoria-based businesses are seen as a key target for the scheme, given the impact of COVID-19 and the resultant lockdown on the state's economy:
NSW Premier Gladys Berejiklian said the recovery from the COVID-19 recession was an opportunity to poach jobs from interstate – most likely Victoria and Queensland – and overseas, citing lockdowns and border closures as reasons why companies wanted to move their headquarters to her state.

Announcing $250 million in payroll tax breaks for interstate or overseas companies moving or expanding into NSW, Ms Berejiklian said on Thursday her government had received inquiries from outfits around Australia who were considering making the move.

Ms Berejiklian and her Treasurer Dominic Perrottet said they hoped the policy would lure up to 25,000 jobs to NSW…

"Businesses in other states are extremely frustrated with lockdowns and also with their state governments having borders closed. They are legitimately looking to move to NSW," she said.

"What the Treasurer and I wanted to do is provide the incentive to do that."
NSW has undoubtedly handled the COVID-19 pandemic far better than Victoria. It kept its economy open despite receiving many infections from Victoria at the beginning of its second wave and managed to suppress cases via superior contact tracing.
NSW has also taken around half of the nation's international arrivals through its hotel quarantine system without an outbreak.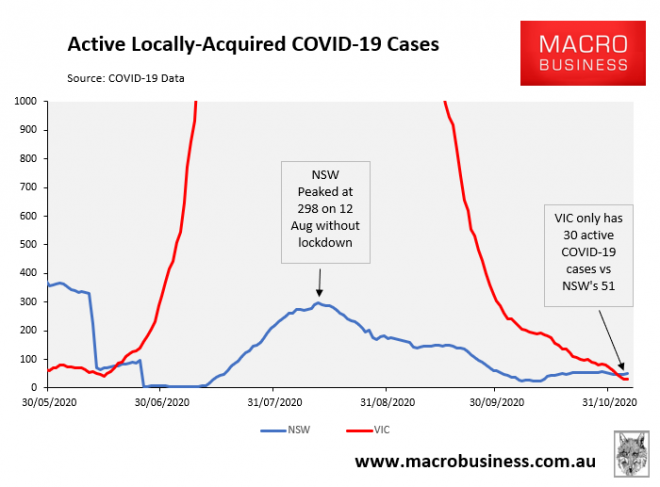 My belief is that Victoria is facing a re-run of the early-1990s when it was considered a laggard and experienced significant outward migration to other states.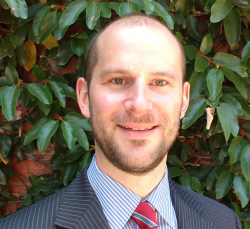 Latest posts by Unconventional Economist
(see all)