Via the excellent George Tharenou at UBS:
NSW Budget deficit a record $36.5bn or 5.8% of GSP in 20/21, & 4.1% in 21/22

Reflecting the impact of COVID, the NSW State Budget total Non-Financial Public Sector (NFPS) fiscal balance has deteriorated very sharply, since the last update in the HYR. The cumulative deficits over the 5 years to 2023/24 increased by a material $64bn, to $120bn. Specifically, the deficit was in 19/20 was revised to $25.9bn (4.2% of GSP), and increases to a record $36.5bn (5.8% of GSP) in 20/21, but remains large at $27.1bn (4.1%) in 21/22. The main driver over 19/20 and 20/21 is actually ~record high (since at least the 1990's) growth in expenses of 9%+ y/y; whereas revenues were marked down sharply, but are still ~flat. Even with the 'cap' on wages growth reduced to 1.5% y/y (was 2.5%), the total public wage bill is still forecast to average ~3% over the profile, reaching $47bn in 23/24. Meanwhile, public capex (i.e. purchases of nonfinancial assets) boomed 24% y/y in 20/21, but then only edges up 3% y/y to $28bn in 21/22, and is then projected to fall very sharply. UBS estimate of the Australian and State Government Budgets (so far) imply that total public capex for 20/21 will grow by ~13% y/y, but then slump to ~flat in 21/22; albeit we continue to expect that further material fiscal stimulus will be required to underpin the overall (capex) growth outlook. NSW debt lifts to record $191bn in 23/24 (27.0% of GSP); up $78bn since HYR NSW total NFPS gross borrowing already lifted from $62.4bn (or 10.0% of GSP) in 18/19, to $94.9bn (15.3%) in 19/20, reflecting the initial impact of COVID. However, debt continues to rise very sharply over coming years, to $128.3bn (20.4%) in 20/21, and then a record high of $190.8bn (27.0%) in 23/34. This peak is a very large increase of $77.6bn since the HYR, which was projected to top out at $113.2bn (15.4%).

Budget flags asset sales & stamp duty/land tax reform (but not in the numbers)

The Budget flagged significant asset sales and reform of property tax; but weren't included in the numbers. There will be a review until March into allowing property buyers – residential and commercial – a choice to replace both stamp duty and land tax, with an annual property tax. The rates differ for owner-occupiers, investors and commercial property. But, the top 20% of residential property buyers, based on price, would still be required to pay stamp duty. First home buyers could receive grants up to $25k to help cover stamp duty. This change would overall reduce revenue by $11bn in just the first 4 years, but is designed to be eventually revenue neutral (albeit over 50 years). The reform is estimated to increase NSW GSP by 1.7% in the long-run, because stamp duty is such an inefficient tax that removing/replacing it should lead to a material improvement in transaction volumes and labour market mobility, which lifts economic activity. Meanwhile, other policies include raising the payroll tax threshold from $1mn to $1.2mn; scrapping payroll tax for companies that create 30 jobs in NSW, lowering payroll tax for all businesses in 20-21 and 21/22 from 5.45% to 4.85%; $1500 to cover government fees; as well as a $100 rebate for household entertainment.

Total Government deficit of ~$337bn or ~17% of GDP in 20/21 = more RBA QE?

Overall, we still estimate that across all the State & Territories (including our projections for revisions in the upcoming budgets for Victoria and Queensland), that the 'whole of State' budget deficit will end up around ~$120bn in 20/21, and stay very high over ~$70bn in 21/22. Also including the Australian Government, the total Government Budget deficit in 20/21 will likely end up around ~$337bn or 17% of GDP in 20/21, and still approach $200bn or 10% of GDP in 21/22. Given this, we reiterate our view that even with positive news of a potential vaccine, we see the RBA expanding and/or extending QE (beyond their current $100bn program) as more likely than expected by the markets and consensus.
Not that it matters any longer but this is the death knell of the S&P AAA sovereign rating.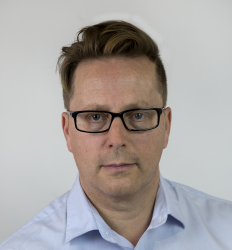 Latest posts by David Llewellyn-Smith
(see all)