Professor Nicholas Gruen from Lateral Economics has called for Australia's superannuation system to be overhauled, labelling it a union "gravy train":
"Unfortunately unions have turned the system into a gravy train for the retirement of their own officials onto boards," Professor Gruen said.

"But if they could see the larger game, they'd end up with a better system – for those they represent. It would even be a better system for their own board positions – because it would manage a larger pool of savings!".

Professor Gruen said delaying the superannuation guarantee rise to 12 per cent from 9.5 per cent was understandable given the current economic conditions and pressure on business.

"I think delaying the increase is fine but I think they also need to get rid of some of the tax subsidies, especially in their regressive form," he told The Australian Financial Review.
MB has long lobbied for an overhaul of Australia's superannuation system, which we believe is overly expensive, inefficient and inequitable.
Specifically, we see the following inherent flaws, which would be exacerbated by lifting the superannuation guarantee (SG) to 12%:
1/ Superannuation is voluntary for those that are self-employed or homemakers. It, therefore, misses millions of people.
2/ Superannuation can be spent at age 60 – many years before the official retirement age of 66 (rising to 67).
3/ Most superannuation concessions go to where they are not needed, i.e. high income earners:

4/ Superannuation balances at retirement depend on how long one works and how much they earn. In turn, superannuation misses lower income earners and those with broken work patterns.
5/ Compulsory superannuation costs the federal budget $43 billion a year. This is more than superannuation saves in aged pension costs:

6/ Compulsory superannuation lowers wage growth. This is especially bad for lower income earners struggling to pay bills.
7/ The superannuation system is highly inefficient. Management fees among the highest in the world with Aussies spending twice as much on fees as electricity each year:

8/ Superannuation nest eggs are subject to market risks.
Basically, compulsory superannuation worsens the federal budget, lowers wage growth and increases inequality.
Many of these problems were highlighted in the Treasury's 600-page Retirement Income Review, which was released last week.
Instead of pouring more dead money into superannuation by lifting the SG, funds should be directed into the age pension, which is far better targeted, more effective and more equitable.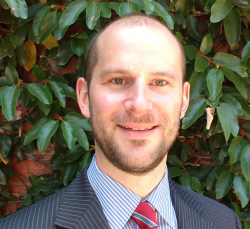 Latest posts by Unconventional Economist
(see all)