Former CEO of Victoria's Independent Broad-based Anti-Corruption Commission, Alistair Maclean, has been appointed as the new CEO of the Tertiary Education Quality and Standards Agency (TEQSA).
Maclean has promised to broaden TEQSA's regulatory reach, including by setting up a new integrity unit:
Maclean… told The Australian Financial Review there were "harder edged" tools at his disposal if he needed to improve outcomes…

His first job is to expand the regulatory reach of TEQSA by setting up a new integrity unit commissioned by the education minister in June, not long before he was appointed.

Mr Tehan said he wanted the unit to "analyse emerging threats in academic and research integrity, cyber security, foreign interference and admission standards" and said it would liaise with agencies such as the Australian Federal Police, the Commonwealth Director of Public Prosecutions, the Cyber Security Centre, Department of Home Affairs and the Commonwealth Fraud Prevention Centre.

This takes TEQSA beyond its traditional role of registering higher education providers, conducting compliance and quality assessments and accrediting courses.

"There is an increased expectation of the regulator to monitor and report on a wider range of issues and possibly enforce them," Mr Maclean said.
TEQSA should prioritise two areas: 1) Chinese interference at Australia's universities; and 2) tightening entry standards across the tertiary education sector.
Earlier this month, a ­report prepared for the Business Council and Asia Society warned that the excessive concentration of Chinese students at Australia's universities are stifling free speech and debate, compromising academic integrity. The report also called for entry standards to be tightened:
The paper, authored by the University of Sydney Business School's international academic director John Shields, calls for higher entry standards for international students — including in the minimum level of English-language proficiency.

"Far from serving to diversity the student cohort, the dependence on Chinese students has ­instituted a form of classroom monoculturalism in which ­encouraging students to embrace the values of academic integrity and free debate, and facilitating the development of core capabilities in critical thinking, effective English communication and cross-cultural competence, have become increasingly difficult," Professor Shields writes…

The report recommends that universities "tighten academic and English-language standards for Chinese students", requiring higher scores in the Chinese end-of-school exam, the Gao Kao, and put more emphasis on the International Baccalaureate as an entry examination…
A commenter on the article neatly summarised the problem:
As an English teacher in one of Top 8 Universities in Australia, I can assure you that standards were definitely too low. Most students were allowed to pass if they made a big enough fuss. Cheating was widespread and staggeringly high and Chinese students made up 40% of those who were caught doing it. Tutors within the actual University classes following our school had similar complaints, particularly with regards to cheating.

We had this joke in that the course was called EAP – English for Academic Purposes, but I think it went something like 'Every Adult Passes'. It has been a rort, a gravy train and our beautiful universities, with their proud histories and the many people who have made them great, sophisticated hubs have been totally gutted. Let alone the problems with free speech etc. I fully support in particular Senator James Patterson's moves in this area.
Meanwhile, the Drew Pavlou affair highlighted in all of its insidious glory the ugly impacts CCP influence is having on Australia's universities. Whereas last year's Four Corners report highlighted the gutting of university standards for international students.
TEQSA's first order of business should be to examine the 13 China-backed Confucius Institutes operating on Australian university campuses, as well as the agreements signed by our universities explicitly stating they "must accept the assessment of the [Confucius Institute] Headquarters on the teaching quality" at their centres.
Göran Lindblad, former vice president of the Parliamentary Assembly of the Council of Europe and a former Swedish Parliament member, explained the dangers of these Confucius Institutes as follows:
"The main purpose [of Confucius Institutes] is to indoctrinate people and gather information for the totalitarian regime. These are the two main goals that are not spoken. And with budgets reduced, a lot of universities have been interested in having  Confucius Institutes paying for the education in Chinese language, Chinese culture, etc. Same in the 1930s with Mussolini's language institutes…"

"These Confucius Institutes are integrated into the universities. So there is an excellent opportunity to do infiltration work, also spying, indoctrinating the students in the communist thinking. And all of the teachers from the Confucius Institutes are of course controlled from Beijing… The CCP controls the Confucius Institutes".
Other cultural institutes of this nature are not on Australian university campuses. Confucius institutes should at a minimum be moved off-campus. Or ideally, shut down.
The international student trade has dumbed down Australian universities and turned them into the useful idiots of the world's most evil autocratic regime.
TEQSA should aim to clean-out the sector.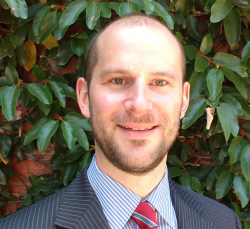 Latest posts by Unconventional Economist
(see all)