Via MedRxiv:
Abstract

A variant of SARS-CoV-2 emerged in early summer 2020, presumably in Spain, and has since spread to multiple European countries. The variant was first observed in Spain in June and has been at frequencies above 40% since July. Outside of Spain, the frequency of this variant has increased from very low values prior to 15th July to 40-70% in Switzerland, Ireland, and the United Kingdom in September. It is also prevalent in Norway, Latvia, the Netherlands, and France. Little can be said about other European countries because few recent sequences are available. Sequences in this cluster (20A.EU1) differ from ancestral sequences at 6 or more positions, including the mutation A222V in the spike protein and A220V in the nucleoprotein. We show that this variant was exported from Spain to other European countries multiple times and that much of the diversity of this cluster in Spain is observed across Europe. It is currently unclear whether this variant is spreading because of a transmission advantage of the virus or whether high incidence in Spain followed by dissemination through tourists is sufficient to explain the rapid rise in multiple countries.
CAVEATS

This variant rose in frequency in multiple countries, but we have no direct evidence that it spreads faster. The rise in frequency could also be due to epidemiological factors.

There are currently no data to evaluate whether this variant affects the severity of the disease.

While dominant in some countries, 20A.EU1 has not taken over everywhere and diverse variants of SARS-CoV-2 continue to circulate across Europe.

INTRODUCTION

Following its emergence in Wuhan in late 2019 (WHO Emergency Committee, 2020; Zhu et al., 2020), SARSCoV-2 has caused a global pandemic resulting in unprecedented efforts to reduce transmission and develop therapies and vaccines. The spread of the virus across the world has been tracked with phylogenetic analysis of viral genome sequences (Worobey et al., 2020; Hadfield et al.,
2018; Pybus et al., 2020) which were and still are generated at a rate far greater than for any other pathogen.

More than 157,000 full genomes are available in GISAID as of October 2020 (Shu and McCauley, 2017).

In addition to tracking the viral spread, these genome sequences have been used to monitor mutations which might change the transmission, pathogenesis, or antigenic properties of the virus. One mutation in particular, D614G in the spike protein, has received much attention. This variant (Nextstrain clade 20A) seeded large outbreaks in Europe in early 2020 and subsequently dominated the outbreaks in the Americas, thereby largely replacing previously circulating lineages. This rapid rise has led to the suggestion that this variant is more transmissible (Korber et al., 2020; Volz et al., 2020).

While the virus spread globally in early 2020 before borders were closed and viral variants circulating were distributed across the world, intercontinental travel remained suppressed through the summer of 2020.

The paucity of intercontinental travel allowed continentspecific variants to emerge. Within Europe, however, travel resumed in the summer of 2020. Here we report on a novel SARS-CoV-2 variant 20A.EU1 (S:A222V) that emerged in early summer 2020, presumably in Spain, and subsequently spread to multiple locations in Europe.

Over the summer, it rose in frequency in parallel in multiple countries. As we report here, this variant, 20A.EU1, and a second variant 20A.EU2 with mutation S:S477N in the spike protein account for the majority of recent sequences in Europe. It is unclear at present whether the rapid spread of either variant is due to association with particular demographics, properties of the virus, or chance but the dynamics of both should be carefully monitored.
Here are the latest charts for Europe:

The mortality rate is much better so far as increased capacity and treatments have advanced while RNA testing exaggerates case numbers:

But it is bad enough, leading back to this, at the BBC:
Prime Minister Boris Johnson has announced a second national lockdown for England as the UK passed one million Covid-19 cases.

He said the steps were necessary to avoid the "medical and moral disaster" of the NHS being overwhelmed.

Non-essential shops and hospitality will have to close for four weeks on Thursday, he said.

But unlike the restrictions in spring, schools, colleges and universities will be allowed to stay open.

…He said hospitals even in the south-west of England, where cases are among the lowest, will run out of capacity in weeks.
This situation raises the prospect that few like to contemplate. What if COVID-19 is actually COVID-permanent? The problem with herd immunity strategies is that they spread the virus much more widely and accelerate mutation. If lucky, this can result in weaker strains. But, it might also develop into stronger.
As well, vaccines are rendered very much less effective when new strains develop with regularity and we may face the horrible outcome of annual coronavirus winter seasons.
I fear that the more likely outcome for the world is not some magical vaccine but increasingly effective treatment to lower casualties and ever faster testing kits to enable a semblance of normal life to return to the global economy.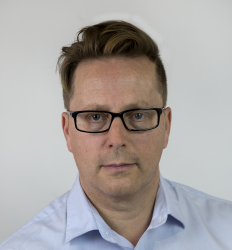 Latest posts by Houses and Holes
(see all)