As Communications Minister, Malcolm Turnbull abandoned plans to build a Fibre-to-the-Premises (FTTP) National Broadband Network (NBN) across most of the country.
Instead Turnbull replaced it with a multi-technology mix (MTM) that included previously retired copper cabling.
This change to MTM was marketed by Turnbull as a cost-saving measure. However, the enormous amount of rectification works has seen the price tag for the NBN nearly double from $30 billion to more than $57 billion.
While NBN Co 'officially' completed the NBN's rollout in June, in line with its target date, CEO Stephen Rue told a Senate hearing that NBN Co has identified an additional 300,000 homes and businesses have yet to be connected. Rue also estimates that it will cost some $600,000 to connect the additional 300,000 premises, adding to the NBN's cost blowout:
The 300,000 premises are now set to be connected to the broadband network from now into 2021 at a cost of $600 million.

Mr Rue is Australia's best paid civil servant, taking home $3.1 million in the 2019-20 financial year, including a bonus of $1.2 million.

In June, an NBN Co spokesman told The New Daily the NBN was "99 per cent complete", with approximately 100,000 premises left to work through "that were difficult to reach, heritage sites and culturally significant sites"…

RMIT associate professor in network engineering Mark Gregory told The New Daily that NBN Co has become less and less transparent.

"The information coming out of NBN Co is not something we can rely on," Dr Gregory said.

"We've got problems with the HFC still, the G.Fast hasn't been turned on…all of these things were promised for 2019."
Sadly, Australians have been left with an overly expensive dud that costs many customers more than the old ADSL service it replaced, and often is not much faster.
Massive fail.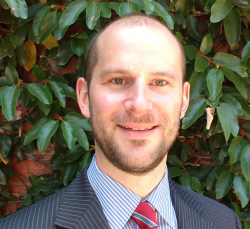 Latest posts by Unconventional Economist
(see all)