In the US, Fox News is under assault, via Twitchy:
As many have noted in the weeks since the election there has been a notable flight from Fox News by the audience. Following a series of on-air incidents and editorial decisions by management the ratings at the annual leader in network news have been in a freefall.

The latest comes from the segment of the morning info-tainment programs. For the longest duration Fox & Friends has sat atop the ratings in the early day hours, but now we are seeing that the viewer-flight is affecting the network in numerous time slots. So much so that over at MSNBC they just experienced a rarity — Morning Joe took the ratings title last week.
TV RATINGS: MSNBC's Morning Joe finished last week as the No. 1 cable news morning show for the first time since 2001:

1.6 million total viewers vs. Fox & Friends' 1.4 million.https://t.co/aasPslCnDs @morningmika @JoeNBC pic.twitter.com/Dkrca7fr9R

— TV News HQ (@TVNewsHQ) November 17, 2020
What is revealing there is what is NOT being touted, such as the fact that they have not held that position in nearly TWENTY YEARS. Also important, "overtake" is a bit of a stretch here, when what is actually happening is Fox losing about 300K viewers, not Joe surging ahead with newfound popularity.
Here is the problem:
MASSIVE CROWD CHANTING "FOX NEWS SUCKS!"

If FOX news want's to report like CNN, they will get ratings like CNN. pic.twitter.com/enV336Rzu0

— Million Maga March (@MilionMagaMarch) November 14, 2020
In Australia, Rupert is scrambling, at Domain:
Rupert Murdoch has made his first public comments about the abrupt resignation of his son James Murdoch from News Corporation's board, rejecting assertions the company denies climate change or that he did not consider his son's point of view.

News Corp, owner of The Australian, The Daily Telegraph and The Herald Sun was criticised by James Murdoch and his wife Kathryn Hufschmid in January for promoting climate denialism after the global media empire's coverage of Australia's bushfire crisis gained global attention and scrutiny. James decided in August to quit the board of directors after years of unease about its editorial direction.

"Our board has many discussions but James… claims that our papers have covered the bushfires in Australia without discussing climate change. We do not deny climate change, we are not deniers," Rupert Murdoch said.
It sure looks like he's got denial down pat. One more time for the road:
Crikey is going hard too:
Sky News Australia's outrage model of inflammatory "after dark" commentary reaches well beyond the relatively small number of Foxtel subscribers.

It has also spread well beyond the reach of Australia's system of media regulation.

As Inq reported yesterday, Sky essentially regulates itself on what is broadcast on subscription television, and that unregulated content is available to millions more viewers via digital platforms and free-to-air television in regional Australia.

…Sky has pursued a digital strategy which has magnified its reach and influence via video clips on YouTube and Facebook.

An investigation by technology reporter Cam Wilson revealed that its partisan video content has experienced explosive growth online. Wilson found:

Sky's YouTube channel has nearly 900,000 subscribers — behind only ABC News, which has more than 1.2 million\
Its videos have been viewed 500 million times and are being watched more than 3.7 million times a day on average
An Alan Jones video downplaying the risk of COVID-19 — "Australians must know the truth — this virus is not a pandemic" — has been viewed 2.2 million times on YouTube
A video implying election fraud — "There is 'something odd about postal votes which have magically materialised' for Biden" — was viewed more than 330,000 times in 18 hours on YouTube.

The legislation which covers broadcasting in Australia, the Broadcasting Services Act (1992), was framed at a time when pay TV was beginning and no one imagined how the internet would be harnessed to destroy the idea of truth.

It has left the regulator, the Australian Communications and Media Authority (ACMA), with no power over digital websites.

ACMA is now playing catch-up by working with digital platforms including Facebook, Twitter, Google, Microsoft, TikTok, Apple and Amazon to halt the spread of disinformation online with a voluntary code of conduct.

Yet it was a similar self-regulation approach which allowed misinformation and baseless conspiracy to flourish on subscription television in the first place.
Murdoch hacks have responded with some More Kevin07 fake news:
Kevin Rudd is likely to be urged by federal officials to register as an agent of foreign influence because of his vast overseas connections and ongoing involvement in international relations.

The former prime minister has asked the Attorney-General's Department whether he needs to join the foreign influence transparency scheme's public register because he leads a host of inter­national bodies and forums, most of them based in the US and one backed by a Chinese company.

A spokesman for Mr Rudd told The Australian he did not believe he currently had to register because he did not work directly for a foreign government, but Mr Rudd was willing to sign up if he was ­advised to do so by Canberra.
My own view is Kev should be registered. His role at the China-sympathetic Asia Society alone is enough. But the timing of this is the giveaway and, if anything, this abuses the register more than it does Kevin07.
Anyway, we've seen these mass uprisings against Rupert before. They all fade in time. The best thing anybody can do to hurt his empire is to switch off his products.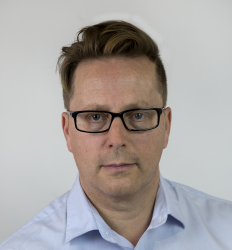 Latest posts by David Llewellyn-Smith
(see all)