Some relatively sensible whinging about QE from the boffins today. First, Adam Creighton:
Prosperity is never the gift of ­either fiscal or monetary policy and its supposedly wise practitioners. It's a consequence of technological progress and more efficient allocation of resources.

On the former, we're hostage to fortune. On the latter, we need much more: such as tackling waste in the supply of healthcare, financial services and education — and, of course, government itself.

Unfortunately, it's much easier to demand more from obscure monetary and fiscal policies which can have no beneficial effect in the long-run.
Second, the AFR editorial:
By repeatedly resorting to Reserve Bank monetary policy or massive government borrowing to shore up the economy, Australia is failing to grasp the opportunity to make the most of its great achievement in suppressing the virus. The federal government shows little inclination to lead on federal-state tax reform. Workplace reform is going nowhere. Energy policy remains a mess. State premiers are maintaining barriers against millions of fellow Australians even when local transmission of the virus has fallen to virtually nothing throughout the nation.
What would such a sensible reform agenda look like? This:
cutting away negative gearing to kill land price booms;
slamming APRA and RBA back together with the former pushing macroprudential policy to the fore;
domestic reservation for gas to crush energy prices;
dramatically boosted taxes for iron ore channeled into an SMF;
tax cuts for all non-commodity tradable sectors;
zero immigration to prevent crush-loading and industrial devolution;
break up oligopolies for greater competition;
huge incentives to innovation incentives.
This would move the needle on Aussie productivity and sink the AUD such that national income would lift and tradable sectors boom.
Of course, both The Australian and AFR have aggressively attacked and killed most of these policy options over years. They have done so because they would do serious harm to the owners of both papers, the policies have been championed by the hated Labor, and both prefer to enrich oligarchs at the expense of markets while pretending to liberalism.
Today's sense is only virtue signalling within the Murdoch businessomics identity politics niche that dominates both papers. Every time such reform becomes a live option they kill it mercilessly.
So, in lieu of the reforms that we need so desperately, that are directly prevented from coming to fruition by The Australian and AFR editorial points of view, QE becomes a simple matter of national survival. Australia and its currency are price takers, not makers. While the world fights a global currency war to retain and steal each other's industrial bases, we have to fight it too. Otherwise, industry disappears inexorably, such as in the case of the car manufacturers or oil refineries, and the nation plunges ever deeper into economic and strategic helplessness. Do I even need to add China decoupling to this equation?
In short, the occasional sensible word cannot alter the fact that RBA's decade-late pursuit of QE is the one bright light in an endless dark of Australian macro-mismanagement brutally promoted by The Australian and AFR over the national interest.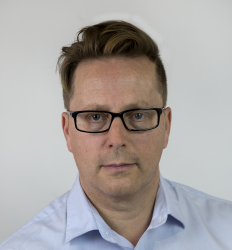 Latest posts by David Llewellyn-Smith
(see all)