Recent data suggests that Australia's deferred mortgage cliff has shrunk considerably since the nation went into lockdown earlier this year.
According to APRA's latest monthly update, the number of mortgage deferrals had fallen by around one-third, from a peak of 488,249 mortgages in May to 324,894 mortgages in September.
CBA's latest update also showed that the number of customers on mortgage holidays had shrunk from a peak of 10.8% in June to just 4.0% in October:

While the risks to the property market from large numbers of forced sales has clearly subsided, they still remain a concern according to two new surveys.
According to financial comparison site Mozo, more than one-quarter of households on a mortgage holiday worry they may be unable to resume payments next year:
Some 27 per cent of respondents on a mortgage holiday told Mozo it would be "touch and go" whether they could make principal-and-interest or interest-only payments when deferrals end.

Almost two-thirds (62 per cent) of home owners surveyed said they were worried about selling their home or foreclosure.
In a similar vein, the ABS' latest COVID-19 household impacts survey, released yesterday, reveals that 11% of Australian households with a mortgage experienced trouble meeting repayments over the four weeks to mid-October, more than twice the proportion in June (5%) during the peak of the coronavirus recession:
For those who live in a home owned with a mortgage, those reporting that someone in the household experienced problems paying the mortgage for their home or investment property was higher (11% in October compared with 5% in June).
With mortgage rates still falling and the banks willing to 'extend and pretend' deferrals well into 2021, the risks are manageable.
It is simply not in the banks' interests to force a large number of mortgage holders to sell, since this would place downward pressure on property values and could result in further forced sales.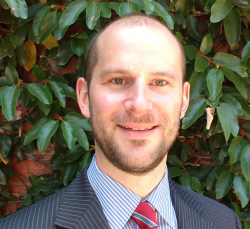 Latest posts by Unconventional Economist
(see all)