It's funny watching the AFR do conferences. Why? Because it puts all of the rent-seekers in one room where they yell views at one another to no purpose. Yesterday it was energy and what a mess!
First, Turnbull:
Former Liberal prime minister Malcolm Turnbull says he is confident Scott Morrison will bow to global pressure and commit Australia to achieve zero net emissions by 2050.

Mr Turnbull also poured cold water on Mr Morrison's plans for a gas-led recovery, saying the proposal was unrealistic and driven by gas industry rent-seekers looking for subsidies.
Precisely. But, of course, the AFR tosses one straight up:
So Origin Energy chief executive Frank Calabria cited Finkel's view to back his argument that gas remains a "crucial piece of the puzzle" for now.

"Batteries are growing at a rapid pace. However, the technology cannot support the market on its own," Calabria told the Energy and Climate Summit. "Gas will have detractors, but let's not allow the loudest voices dominate the discussion and ignore the solution that can help us add more renewables to the system faster today."

No doubt Calabria doesn't see himself as a rent-seeker. Turnbull is definitely determined to be a loud voice in how that translates.
The problem is the AFR doesn't see gas cartel member, ORG, as a rent-seeker. It is. Yes, gas will have a role to play but it will diminish swiftly if we let it. Renewables plus partial storage is already cheaper for power than today's prices for coal and gas:

In five years it will be much cheaper:

If it goes the way we think it will, renewables plus full storage will be more than 60% cheaper than coal and gas:

The gas cartel has already priced itself out. Hence this, also at AFR:
…the consternation voiced by both federal Energy Minister Angus Taylor and his NSW counterpart Matt Kean at the Summit over the investment drought of 10 years or more in new "on-demand" generation in NSW. The capacity is increasingly needed as variable renewable energy grows and as the closure of the Liddell coal generator looms in 2023. But the commercial incentives and certainty haven't been there for AGL and EnergyAustralia to commit gas power projects that have been on the drawing board for years.
The answer to that is easy. The gas cartel killed it while power storage caught down in price. Now it has! Kerry Schott, chair of the Energy Security Board has the right idea:
It's going to happen. It's not going to be stopped and can't be stopped.

Retailers are going to face new ways in which their markets work and what their customers expect.

Distribution companies are going to see power going in both directions from businesses and households.

Transmission companies are going to see increased builds of transmission to connect all the renewables going in.

There'll be more renewable energy zones developed, as we're seeing through all the states, and the share of wind and sun in our generation fuel mix will increase remarkably.
Quite right, which is why this now looks like dead man walking, also at AFR:
The controversial coal-seam gas project at Narrabri in NSW has cleared its last major political hurdle with the federal government granting it environmental approval for the next 25 years.

Federal Environment Minister Sussan Ley said the gas field, which would be developed by Santos, could go ahead subject to conditions she said would protect groundwater, regional biodiversity and local communities.
Environmental approval. Don't make me laugh. The NSW chief scientist produced a list of 16 conditions for safe gas extraction years and Narrabri will be exempt from the lot. It might be safe, it might be a giant cancer pit for a thousand years. Who can tell?
Anyway, I doubt it will ever go ahead now. It doesn't lower prices. It does enrage the public. And the NSW Government has all-but killed it with its renewables transition plan.
The fact is, the transition plan for gas was fifteen years ago, which is a pretty good estimate for how far behind energy policy the Coalition has been for the past twenty-five years. It was pre-GFC when the US adopted its gas transition which is why its emissions have been crashing more than ours despite them doing nothing at all at the policy level.
Now it is too late for gas here. Renewables are cheaper and will keep getting more so and, with the gas cartel in the cockpit, doubly so.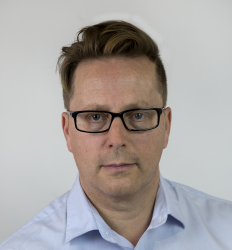 Latest posts by David Llewellyn-Smith
(see all)