Matthias Coramnn's job application to run the OECD is not going well. I've noted many reasons why it is so inappropriate:
Mathias is the Morrison Government's most radical supply-sider. He actually believes in trickle-down economics, which leaves the room short of oxygen given Cormann is obviously intelligent.
Mathias has a record of deep climate skepticism having voted in favour of climate change mitigation in the Australian parliament.
Mathias has been a key part of an Australian Government that has gone out of its way to persecute refugees so that it can sustain public support for economic migrants from cheap labour jurisdictions to smash Australian wages (that is, more wholesome trickle-down at work).
In short, Mathias is perfect for the OECD if it would like to swing towards:
A supply-side agenda that will intensity class divisions, exacerbate secular stagnation and privilege corporate greed.
Become more climate change skeptical and slow mitigation policy whenever and wherever possible.
Harden its stance against refugee.
There is also a question of corruption around his application, from The Guardian this week:
Mathias Cormann's travel around Europe to campaign for the top OECD job may be costing Australian taxpayers as much as $4,300 an hour, based on records of previous flights by the same type of air force plane that he is using.

The Morrison government is backing the former Australian finance minister's bid to become the secretary general of the Paris-based Organisation for Economic Co-operation and Development but his prospects will depend on his appeal to European nations.

Cormann, who quit the Senate earlier this month, is travelling around Europe on a Royal Australian Air Force Falcon as part of his campaign, the Nine newspapers have reported.

The Dassault Falcon 7X special purpose aircraft, part of the RAAF fleet since early 2019, has a range of up to 11,000km. Defence says the Falcon usually has a crew of two pilots and one attendant, and can carry up to 14 passengers.

Sources familiar with RAAF travel arrangements pointed Guardian Australia to recent records of special purpose flights, which are commonly used to fly ministers and dignitaries around Australia including to attend parliament.
And today, it is revealed that he has been lying all across Europe if his past is any guide:
Australia's former finance minister Mathias Cormann is continuing to talk up the importance of a "collective green recovery" on the campaign trail to be the next secretary general of the Paris-based Organisation for Economic Co-operation and Development.

In a "vision statement" for the position obtained by Guardian Australia, Cormann says undertaking "effective global action on climate change is a must and we must get to zero net emissions as soon as possible".

"Climate policy responses will increasingly need to factor into long-term planning," Cormann says.

"As secretary general I will strive to make the OECD a place that inspires collaboration and action in support of a sustainable future".

Cormann says the economic recovery efforts to Covid-19 are "a key opportunity to target support towards investments that drive the development and commercialisation of new technologies".

…In 2011, Cormann characterised a carbon tax on Twitter as "not effective action on climate change" and "an act of economic self-harm which does nothing to help global emissions". In 2016, he said Australia's economy was "in better shape because we scrapped Labor's carbon and mining taxes and implemented our plans for jobs and growth".

Bandt has told ambassadors: "As finance minister, he tried to abolish the very same green finance bodies he will no doubt be promoting as evidence of his green credentials for the job."

More recently, Bandt said Cormann has been a senior member of the Morrison government that has pushed for a "gas-led recovery".

"Unfortunately, Mr Cormann's record on climate change has been to block action at every turn during his years as a senior minister in the Australian government," Bandt wrote.
Mathias is entitled to his voodoo climate skepticism but does the OECD want such a political shape-changer as its CEO? And why is the equally voodoo climate change skeptical Australian government investing Cormann's election if it is going to humiliate it in return with an uber-green agenda?
Or will it demand in return that Matthias help hose off the OECD if he gets the gig?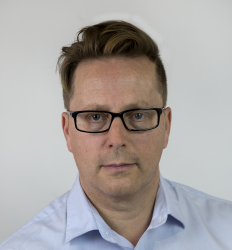 Latest posts by David Llewellyn-Smith
(see all)