NSW Treasurer Dominic Perrottet's plan to phase out stamp duty on property transactions and replace it with a land tax has won broad support, including from Mirvac CEO Susan Lloyd-Hurwitz.
Lloyd-Hurwitz says stamp duty is a "very poor tax" that lessens mobility and keeps people in the wrong type of housing "for too long". Lloyd-Hurwitz added that she would like other states follow the lead of NSW:
"Stamp duty is clearly – and it's been proven time and time again from review after review – a very poor tax. It reduces mobility, it keeps people in the wrong type of housing for too long," Ms Lloyd-Hurwitz told The Australian Financial Review, following Mirvac's annual shareholder meeting on Thursday.

"We would love to see that happen in other states around Australia as well"…

"I would look at it from a societal-wide point of view. It is the right thing to do for our society and therefore we will work out the details of how it should be best implemented to minimise any unintended consequences."
Jason Nassios – senior research fellow at the Centre of Policy Studies at Victoria University – has also called on the Victorian Government to emulate NSW:
Why is property transfer duty widely regarded as public enemy number one when it comes to Australian state taxes? Firstly, moving house is a lot of trouble…

The current tax system compounds matters by adding property transfer duties to the true cost of moving house. In Victoria, transfer duty almost triples the average cost of moving house…

Because economic agents such as households are sensitive to price signals, stamp duty significantly reduces our propensity to relocate to a more suitable house when faced with changes in personal or professional circumstance. The tax system therefore incentivises households to wear the cost of congestion and a long commute (and impose those costs on others). The cost of this tax is therefore significant, and so too then is the dividend from transfer duty reform…

Based on what we've seen from the ACT's experience, the economic dividend of replacing transfer duty with a land tax is compelling… By studying transaction data from the ACT, we showed that a 10 per cent reduction in the stamp duty liable on any transaction could be associated with a 6 per cent rise in property transaction volumes…

Getting Victorians moving house could play an important role in getting the state's economy moving once again.
When it comes to inefficiency, you would be hard pressed to find a worst tax than stamp duty on property.
Victoria University recently ranked it as the most inefficient tax:

As did Treasury's discussion paper on tax:

At the other end of the efficiency spectrum is land taxes, which are highly efficient.
Stamp duties are also linked to the number of property transaction and, therefore, are inherently volatile:

Moreover, because only between 4% and 8% of the housing stock is transacted annually, we have a bizarre situation where a small minority of the population are paying taxes that support services for the whole community – all for the privilege of moving to a home that better suits their needs!
Clearly, there are strong efficiency arguments in shifting from stamp duties to land taxes.
Other jurisdictions should follow the ACT's and NSW's lead.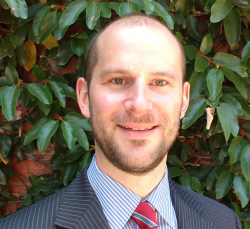 Latest posts by Unconventional Economist
(see all)