Professor Wazza McKibbin at the AFR today:
Former Reserve Bank board member Warwick McKibbin says the central bank's $100 billion quantitative easing program will not stimulate the economy, but will help stave off a financial crisis if the global outlook takes a turn for the worst.

The Australian National University professor said the central bank's intentions were misunderstood and that slight changes in the exchange rate, which had appreciated since the program was announced, were of marginal benefit to the broader economy, speaking on a virtual panel hosted by UBS.

"There's very little stimulation coming from the RBA," Mr McKibbin said.

…Mr McKibbin said one of the key challenges facing the Reserve Bank was removing support to "avoid the prevalence of zombie firms that we saw in Europe" following a decade of quantitative easing.
Lordy. That's drivel. The stimulation may be less than previous cycles but it is still there. The TFF has unleashed a tsunami of 2% mortgages which were above 4% before the easing cycle began. I'd love to see what the market would look like without this lack of stimulus right now. McKibbin himself has warned of the property bubble risk.
The AUD is the second largest, and perhaps largest, price signal in the economy. Everything it does matters.
As for zombie firms, that's not so much the RBA's area. Australia's corporate bond markets, where the RBA would have an impact, aren't really big enough to matter. It's Treasury that matters. If it re-applies normal insolvency law plus doesn't unleash criminal bank lending then that will mostly take care of that.
It's not clear what's going with Professor Wazza. Perhaps he's trying to rebuild some burned bridges at the bank.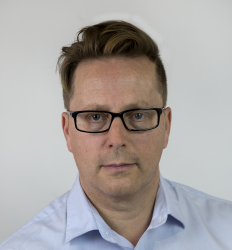 Latest posts by David Llewellyn-Smith
(see all)