In June 2019, Sydney's 132-apartment Mascot Tower was evacuated after large cracks were discovered.
Fresh cracks appeared in February, prompting authorities to close shops and set up an exclusion zone around the building.
Then in April it was revealed that apartment owners are face a repair bill of $53 million, or $405,300 per apartment. Thus, they are effectively worthless beyond their land value.
In May, Mascot's owners went for the nuclear option, suing the developer of the neighbouring Peak Towers complex.
Now some Mascot Towers apartment owners are calling on the NSW Government to purchase the building:
A year and a half — and millions of dollars — later, residents are still in temporary accommodation, with the building still not safe to live in, and no closer to knowing just when they will be able to move back in.

"We can't plan, we have no future," Mr dos Santos said.

Because Mascot Towers was almost 12 years old when the defects appeared, it fell outside of the NSW warranty period for apartment buildings, which is six years.

To make matters worse, the developer later went into liquidation.

It is now Mascot Towers' individual apartment owners who have been left to foot the hefty repair bill, which documents show could exceed $50 million.

That is in addition to the legal fees and ongoing levies, utility bills and mortgages, which apartment owner Anthony Najafian says has left him "drowning in debt".

"We're in a situation which we didn't create but we have to suffer for," he said…

The owners of Mascot Towers are now suing the developers and builders of Peak Towers, the property next door, for $15 million, alleging excavation work during the construction of the building caused the cracks in Mascot Towers…

With bills and debts mounting and owners unable to sell the uninhabitable apartments, some residents like Mr dos Santos and Mr Najafian are now calling on the NSW Government to buy Mascot Towers back from residents.

"I think the problem was born from the Government's laws and decisions," Mr Najafian said.

"The best thing would be for the Government to acquire the land or repurpose the land, and to give us a fresh break in life, to give us a renewed chance to live again."

In a statement, a spokesperson for the NSW Government Minister for Better Regulation and Innovation Kevin Anderson said the government had no plans to buy the property.
It is true that this debacle resulted from the failure of policy, which deregulated the building industry and eliminated the need for qualified inspectors to ensure structures were built correctly.
The situation was made worse by a decade-plus of hyper immigration into Sydney, which required building tens-of-thousands of extra homes every single year, thus leading to speed over quality and compromised building standards.
The only winner in this high-rise debacle are the dodgy builders that managed to erect sub-standard structures before running away with the cash.
Now owners and possibly taxpayers are forced to clean up the mess.
Privatise profits, socialise losses. That should be Australia's motto.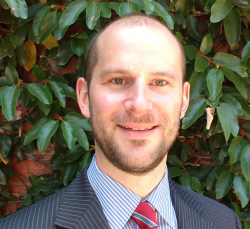 Latest posts by Unconventional Economist
(see all)