Via The Australian:
Major gas users including billionaire Anthony Pratt's Visy Industries, Qenos, Incitec Pivot and Orica took part in a high-level meeting on Thursday with Resources Minister Keith Pitt and Energy Minister Angus Taylor to put forward their case for the radical policy change.

Sources said a draft heads of agreement was set to be sent on Monday morning by Mr Pitt to the three Queensland LNG exporters — the Santos-led GLNG project, Origin Energy's APLNG and Shell's QCLNG.

The Resources Minister has then called the three gas giants to a meeting on Monday afternoon to discuss the draft document with the clock ticking on concluding a deal given the existing pact expires in November.

But big industry claims the existing policy has not done enough for the domestic market, complaining of ongoing issues striking long-term gas supply deals at affordable prices which they argue have put the future of big manufacturing facilities under a cloud.

Mr Pitt and Mr Taylor ­quizzed manufacturers at the Thursday meeting over the level of investments and plant expansions they could commit to in Australia if gas prices fall in the coming years. The manufacturers in attendance — which also included Brickworks and AdBri — presented a united front, saying they believed the gas market was "broken" and called for the trigger to be introduced.

The energy users repeated a claim that they could not find gas on a contracted basis for less than $8 to $10 a gigajoule, more than double historic levels, which could force some facilities to import products rather than producing Australian-made goods or even shut their doors.
Locals pay on Brent-linked price contracts which are getting more expensive by the minute: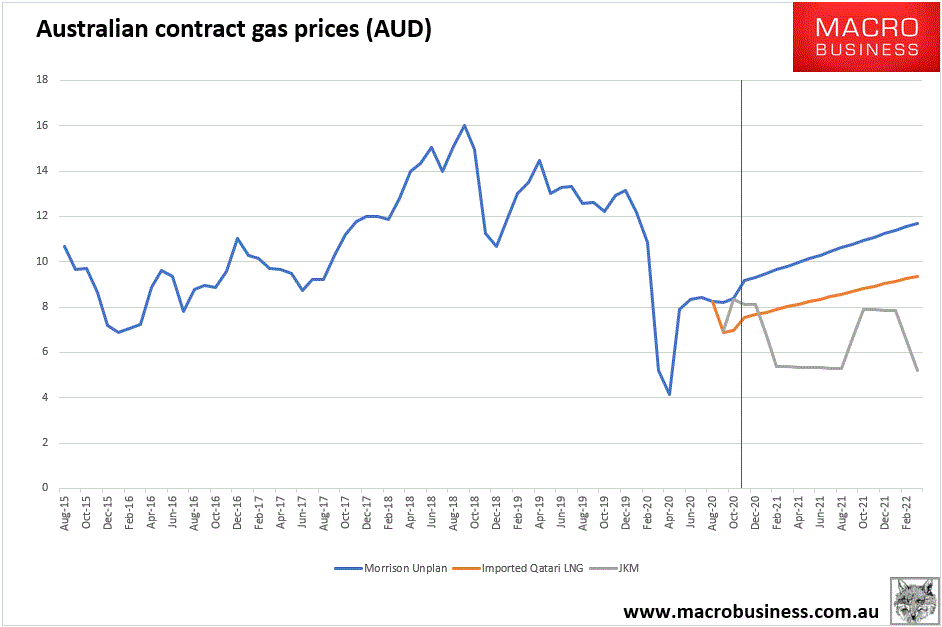 You might ask yourself why local manufactures are linked to a North Sea oil benchmark. Because the gas cartel gave them no choice. This means that local manufacturing is paying the same price for Aussie gas as all of Asia.
We should have a local price trigger for the ADGSM reservation mechanism but I very much doubt that it is coming. We've been here before with the failed deal with Centre Alliance.
Between the gas cartel pressure and Andrew Liveras's suicide pact Gas Unplan, there's no real incentive to compromise for the Morrison Government. Beyond the death of Australia as Chinese decoupling advances, that is. But that's a problem for another day.
It's pretty simple for manufacturing now. Get the LNG import terminals up or die.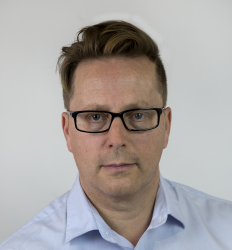 Latest posts by David Llewellyn-Smith
(see all)