See the latest Australian dollar analysis here: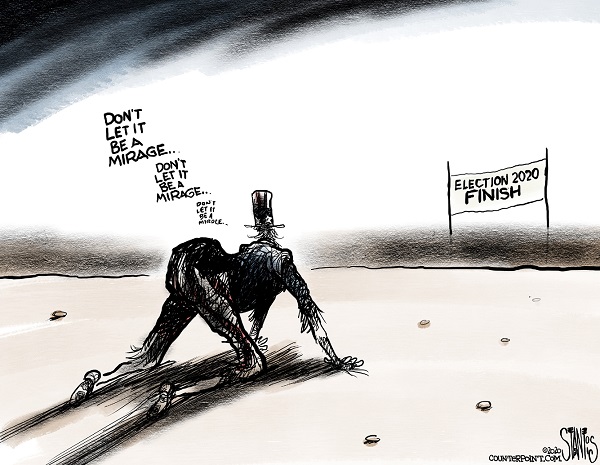 More green across Asian stock markets today as traders discount concerns leading into the most volatile trading week (and month?) of 2020. The latest RBA meeting had the policy wonks finally join the rest of the "civilized" central bank world as they fire up the printing presses and cut rates to historic lows. USD is retreating again with gold dicing with the $1900USD per ounce level but not yet quite above it during this swing trade: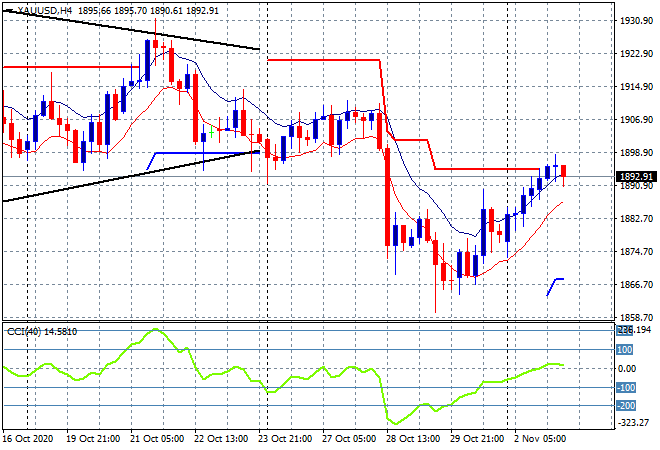 The Shanghai Composite is finally breaking free, launching more than 1% higher to be at 3266 points while in Hong Kong the Hang Seng Index is up over 2% to 24999 points exactly. Japanese stock markets are having yet another holiday while trading in Yen is muted, pulling the USDJPY pair back to its Monday morning start at the 104.70 level: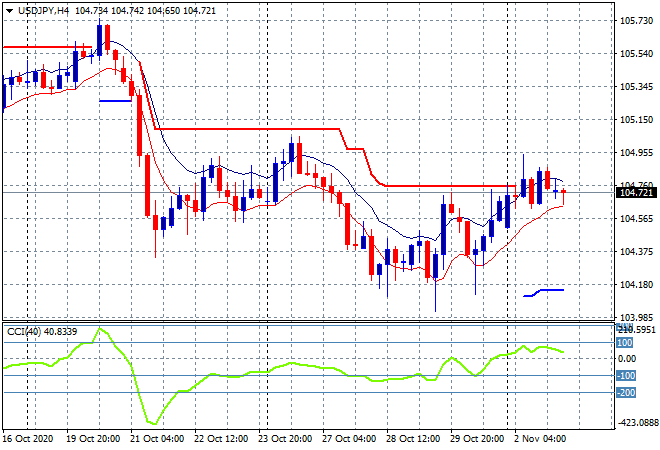 The ASX200 has also managed a near 2% gain on the back of the RBA QE printing press starting up, closing at 6066 points while the Australian dollar lost ground initially but has basically absorbed the rate cut and the QE machinations to still be well above the 70 handle going into the London open: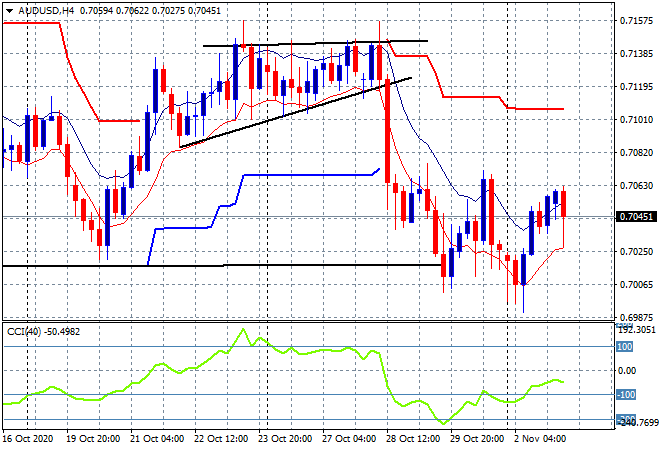 Eurostoxx and S&P futures are up again with the four hourly chart of the S&P still showing a desire to maintain above the 3300 point "bottom" as volatility gains momentum going into the election – watch for a very eventful night: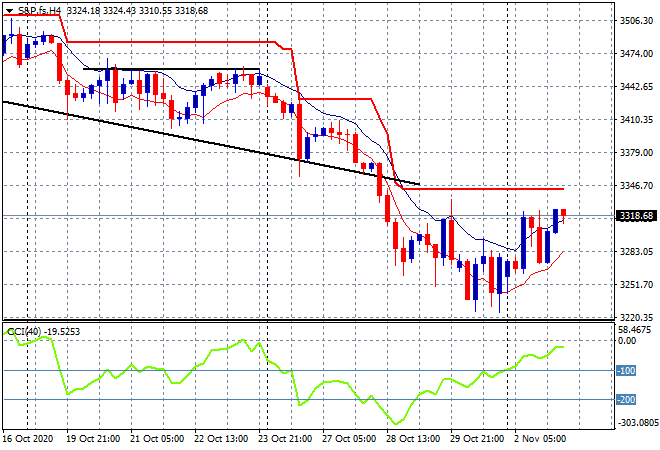 The economic calendar only really has one event worth watching, but I'd rather watch a Lord of the Rings extended edition marathon than go through any of the election rubbish on the telly. Make Mordor Great Again?
Latest posts by Chris Becker
(see all)