See the latest Australian dollar analysis here: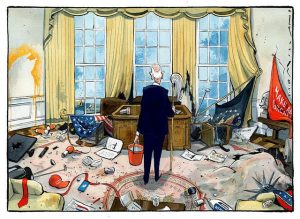 Vaccine volatility has provided various opportunities across risk markets here in Asia following the Pfizer announcement overnight that saw European markets surge 5% or more. Share markets are all up but not at the same levels as Wall Street had a more realistic tone, while undollar assets have given up a lot of their overnight gains as well. One of the biggest casualties was gold, which fell nearly $100USD an ounce to a monthly low before rebounding today to be at the $1882USD per ounce level, still well off its recent high: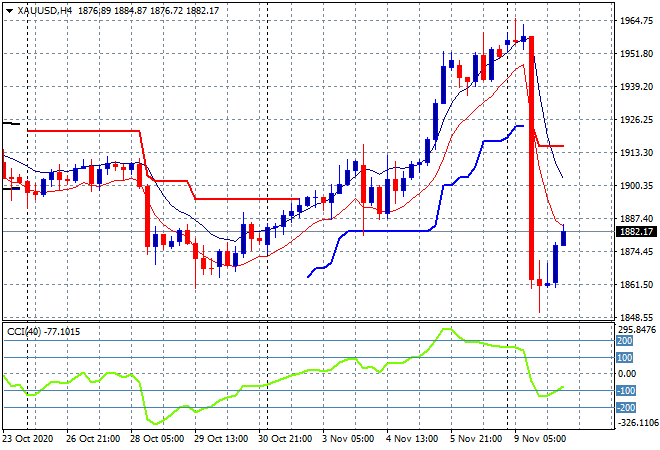 The Shanghai Composite is having a scratch session, currently up a handful of points going into the close at 33, up nearly 2% at 3376 points while in Hong Kong the Hang Seng Index is moderating somewhat, up only 0.8% after a big start to be at 26226 points. Japanese stock markets are also sanguine with the Nikkei 225 barely closing 0.2% higher at 24871 points while huge lift in the USDJPY pair overnight has seen a small retracement back to just below the 105 handle – aka where we were the last two weeks: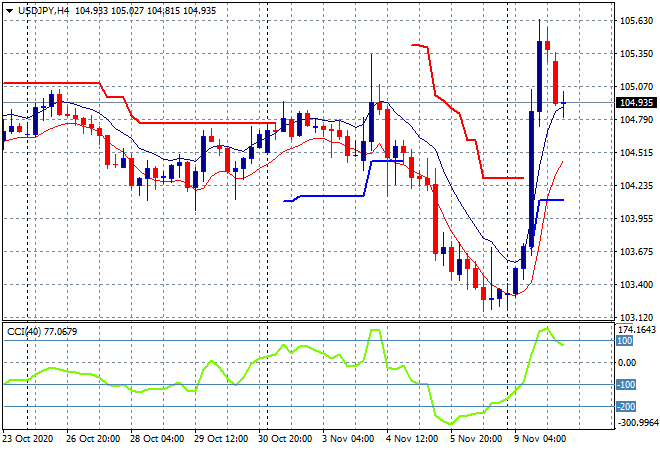 The ASX200 has put in a modest 0.6% rise after looking to be up over 2%, still a good session, closing at a new high at 6340 points. Meanwhile the Australian dollar missed out on most of the volatility overnight with a very tight session that keeps it below the 73 handle as momentum wanes: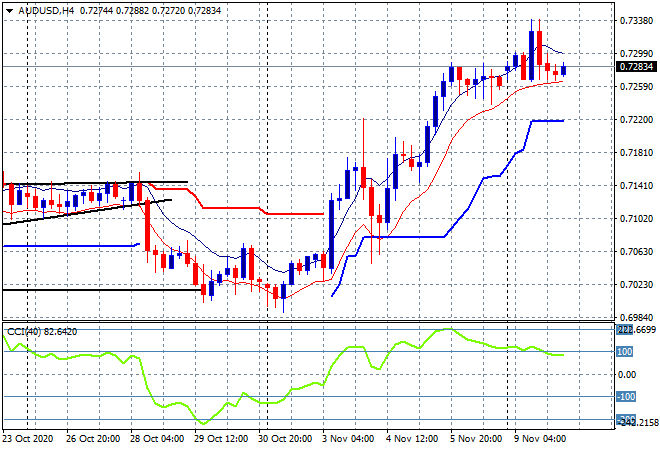 Eurostoxx and S&P futures are showing a solid retracement of the epic big run ups from overnight, with the four hourly chart of the S&P showing a move back down to the October highs just above 3500 point level after being up nearly 3% overnight: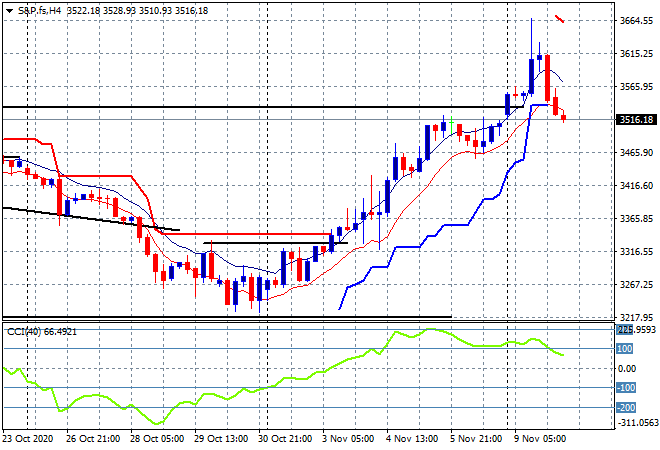 The economic calendar includes the closely watched German ZEW Survey, then a few Federal Reserve speeches to keep an eye on.
Apologies for no Macro Morning today, after taking my boisterous German/Belgian shepherd for her daily run yesterday, I've ended up tearing my achilles tendon. For those of you who know how painful that is, yeah, I was in no state to comment on last nights equally boisterous moves! Back to bed for me….
Latest posts by Chris Becker
(see all)