See the latest Australian dollar analysis here: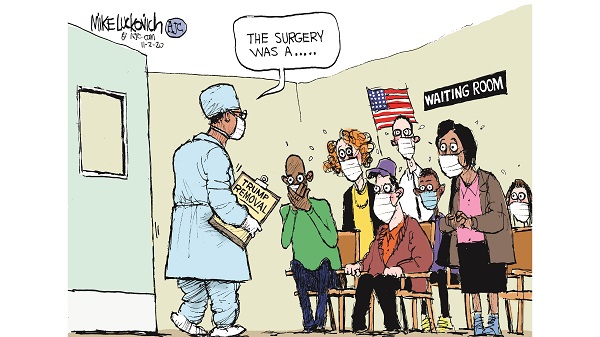 What a day! Stocks, commodities, currencies and futures are going ga-ga over the US "election" as volatility rears its beautiful, shiny head across traders screens today. In a nutshell, USD has been moving alongside the up and down probability of a Trump enema or a Biden bye-bye, leaving a wake of volatility in all dollar and undollar assets. Gold shot up through the $1915USD per ounce level before retracing to the low $1880's and is now back to just below the $1900USD per ounce level:
The Shanghai Composite is having a flat session, probably finishing with a scratch result at 3275 points while in Hong Kong the Hang Seng Index is up only 0.2% to 24991 points. Japanese stock markets moved the most, catching up from the previous sessions with the Nikkei 225 closing 2% higher at 23785 points while trading in the USDJPY pair has been a big ride, ranging over 120 pips and making a new intraweek high here going into the European open: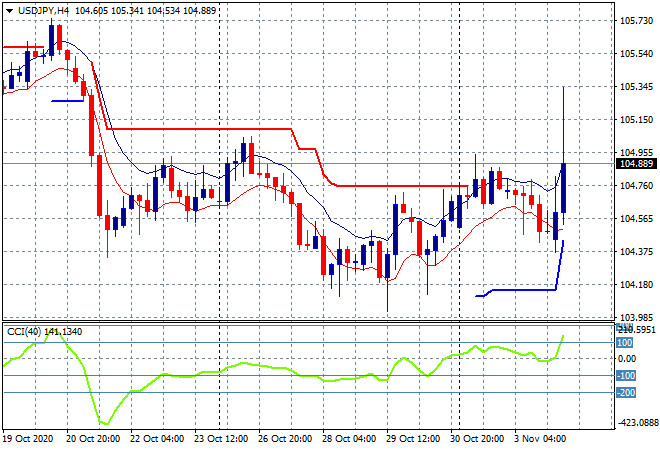 The ASX200 has escaped the volatility with a small retracement, down a handful of points to finish at 6062 while the Australian dollar has the ride of its life, hitting the 72 handle before getting back down to the low 70's before finally stabilishing (sic) somewhere around the 71.10 level this arvo: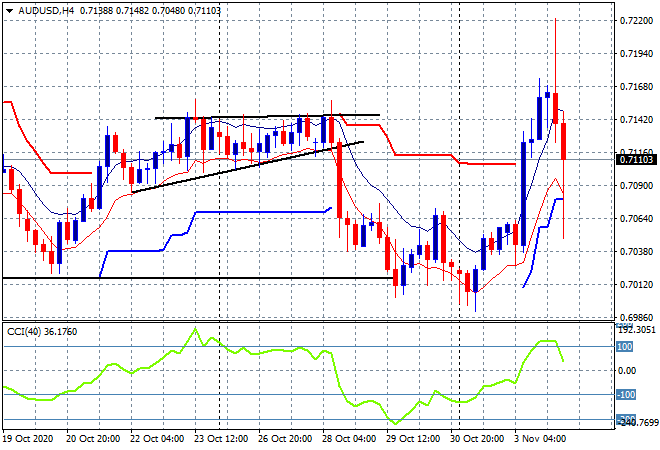 Eurostoxx and S&P futures are all over the place but the basic trend has been up, despite the stalled result in the polls in the US with the four hourly chart of the S&P showing a probable 2% gap higher on the open tonight on Wall Street: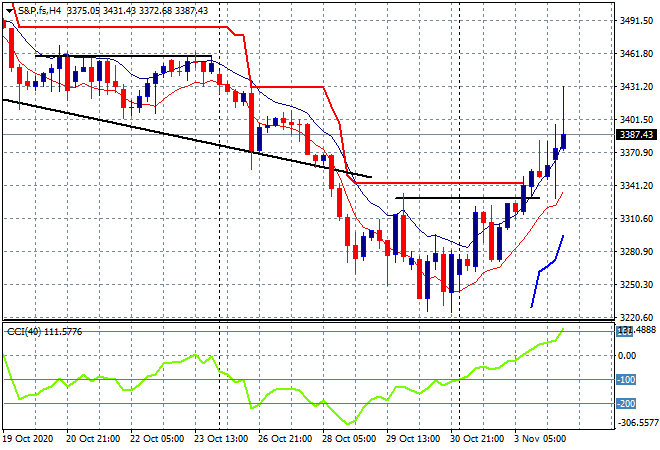 The economic calendar is relatively quiet, thank Dog below, with some final PMI figures from Germany, and trade balance and non-manufacturing PMI figures from the US.
And probably a lot of hot air from both sides of US politics as the US election remains uncalled, although its clear the "Shining City on a Hill" has permanently lost its luster.
Latest posts by Chris Becker
(see all)