Then again. Anything is possible in the age of stupid. Via the AFR:
According to those present, Monday night's shadow cabinet meeting was the most explosive many have witnessed.

Anthony Albanese and now-backbencher Joel Fitzgibbon were "going hammer and tongs" over climate change policy, so much so that everyone else "was looking for a hole to climb in", said one.

"It was f—ing big," said another. "The worst I've ever seen".
Coalition cheerleader, The Australian, couldn't wait to make more of it:
Joel Fitzgibbon's resignation from Labor's frontbench sets the scene for a leadership challenge before the next election.

The key messaging from Fitzgibbon on Tuesday morning was strategic and damaging for Anthony Albanese, who has failed to control his Left faction MPs on climate change and energy policy.

The Hunter MP, and national convener of the Right faction, says Labor can't do anything on climate change unless it wins elections. And the only way to win, was to present policies that appealed to blue collar workers in Queensland and Western Australia.
Not only is Fitzgibbon a climate troglodyte and self-serving Hunter Valley hack, but he's also as dirty as they come on China, from a decade ago:
PRIVATE records of a Chinese-Australian businesswoman close to former defence minister Joel Fitzgibbon indicate he received substantial payments as part of a campaign to cultivate him as an agent of political and business influence.

The confidential papers of businesswoman Helen Liu contradict claims last year by Mr Fitzgibbon and his father, former Labor MP Eric Fitzgibbon that they had no financial or business relationship with Ms Liu.

Mr Fitzgibbon resigned from Cabinet last June after it was revealed his brother, NIB Health Funds chief Mark Fitzgibbon, had used his office to lobby for defence health contracts.

The minister's political standing had already been weakened by his failure to disclose that he had accepted two first-class flights to China bankrolled by Ms Liu, a wealthy entrepreneur with high-level political and military contacts in Beijing. He was also renting his Canberra residence from the Liu family.

The documents obtained by The Age show Ms Liu recorded her 1997-98 payment of 850,000 Chinese yuan approximately $150,000 at the then current values to Joel Fitzgibbon under the heading "money paid including expenses and gifts".
If the NSW right thinks Joel Fitzgibbon or coal or China cheerleading is the answer to their problems then they literally have rocks in their head. Both the China relationship and Australia's coal shipments to it are doomed via global decarbonisation and decoupling.
No doubt, Labor needs to recapture some QLD seats to win. But the turn to the Coalition in that state is not coal-led. It is an afterthought.
What drives QLD most is a nationalist identity that is fed up with city-slickers telling them what to do, fed up with southern cockroaches telling them what to do, fed up with globalism, fed up with open borders and fed up with mass immigration. Climate change and coal had hardly featured in the One Nation manifesto until recent years. QLD elected "climate change moral challenge" Kevin Rudd in a landslide.
We all know that the NSW right loves a China bribe more than most but if it thinks that will get its man elected then it has truly, madly and deeply lost the plot.
Probably, this is all just muckraking at Murdoch.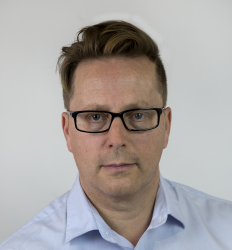 Latest posts by David Llewellyn-Smith
(see all)