Via the AFR:
…energy spokesman Mark Butler said NSW needed the gas from the proposed $3.6 billion development.

"NSW has relied upon other states for their gas supplies for many, many decades," he said.

"As their traditional supplies from Bass Strait or offshore Victorian fields drop off over coming years, as they will, NSW has to find alternative supplies and support for households, millions of which are connected to the gas network, for manufacturers and for the energy system.
NSW certainly needs the gas. But, that's only half of the story. NSW needs cheap gas. And Narrabri will not provide it. It will land in Sydney at $8-10Gj and Santos will divert other, cheaper gas to further exports via QLD. As Beach Energy said yesterday:
South Australian oil and gas company Beach Energy on Wednesday committed hundreds of millions in investment on boosting supply into the east coast market in 2021, but ruled out cheap prices.

Managing director Matt Kay said SA, NSW and Victoria's reliance on liquefied natural gas being diverted from Queensland is set to increase unless there is a significant increase in supply.

"Going forward, the picture doesn't get any better," the company's virtual annual general meeting was told.

"So, more gas is desperately needed to ensure there is no shortfall.

However, it needs to be cautioned that talk of $4 gas for term contracts is a fantasy because, to put it simply, this gas doesn't exist."
It does exist. But it's currently being exported to Asia via the gas cartel. What's leftover is expensive, certainly.  The clear solution is to reserve those cheap volumes within the export cartel that are going offshore but Labor has abandoned that now.
The sensible fallback position is to import LNG. That's because it is cheaper than what's leftover here, in part because it breaks the gas export cartel stranglehold over reserves. Without doing that, Santos will simply force bulk consumers onto Brent-linked contracts: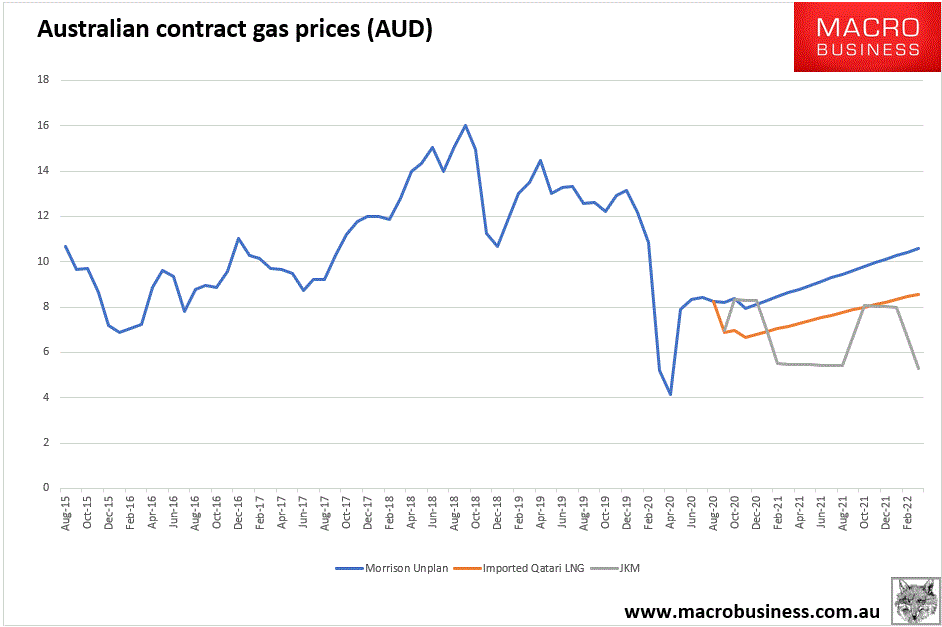 But Labor has now abandoned that as well.
So, to shut up China-patsy and rent-seeking MP, Joel Fitzgibbon, Labor has now wiped out any chance of Australia's east dropping energy prices in the near future.
We will see lower power prices eventually as the NSW Government's renewable transition plan slowly kills coal and gas but don't hold your breath for quick results.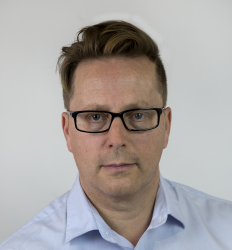 Latest posts by David Llewellyn-Smith
(see all)