The Australia Institute (TAI) has released a new report arguing that the Morrison Government's decision to reduce the rate of JobSeeker by $150 from January 2021 will push an additional 190,000 Australians below the poverty line:
On the 10th November 2020 the Coalition Government announced that it was again cutting the coronavirus supplement from its rate of $250 per fortnight to $150 per fortnight. This is due to come into effect in January 2021…

Reducing the coronavirus supplement from $250 per fortnight to $150 per fortnight will push an additional 190,000 people into poverty. This includes an additional 50,000 children aged 0 to 14…

The three largest states are worst hit. 53,000 Queenslanders including 17,000 children will be pushed into poverty. Victoria will see 52,000 people including 16,000 children pushed into poverty. NSW will see 51,000 people pushed into poverty including 10,000 children…

"The JobSeeker supplement has been the only thing standing between many recently jobless Australians and poverty," said Matt Grudnoff, senior economist at The Australia Institute.

"A second $150 reduction to the JobSeeker supplement will result in hundreds of thousands of Australian families being pushed below the poverty line—it means a struggle to put food on the table, to pay rent or service mortgages, and will it will cause acute pressure on people in an already turbulent time.

"No other government has ever lifted so many people out of poverty so quickly, than the Morrison Government did with the Coronavirus Supplement. The supplement has been an essential part of Australia's response to this recession and improved the lives of nearly half a million Australians, so it is a disappointing 180° to see the very same government now intent on pushing hundreds of thousands of people back below the poverty line.

"Punishing the unemployed during a recession, when there are more than ten unemployed people competing for every one job vacancy, is simply cruel. Now is the time to support the unemployed, not punish them for losing their job."
A bigger issue in my view is that the JobSeeker supplement is scheduled to be axed altogether in from 1 April, thus returning it to its poverty level of only $40 a day – way below the poverty line and Aged Pension:

According to Deloitte, returning JobSeeker to its pre-pandemic level will also smash domestic demand and could cost 145,000 full-time equivalent jobs over two years and reduce GDP growth by $31.3 billion.
The Morrison Government must permanently raise JobSeeker to the Aged Pension level.
Otherwise, the Australian economy faces a longer and deeper downturn than necessary with stubbornly high real unemployment, widespread business failures, and increased homelessness.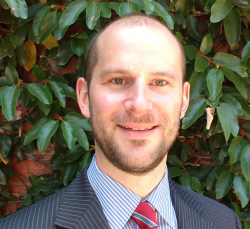 Latest posts by Unconventional Economist
(see all)