According to the ABS' official labour market report for September, Australia had recovered more than half of all jobs lost due to COVID-19, with total jobs down only 3.3% from their February 2020 peak: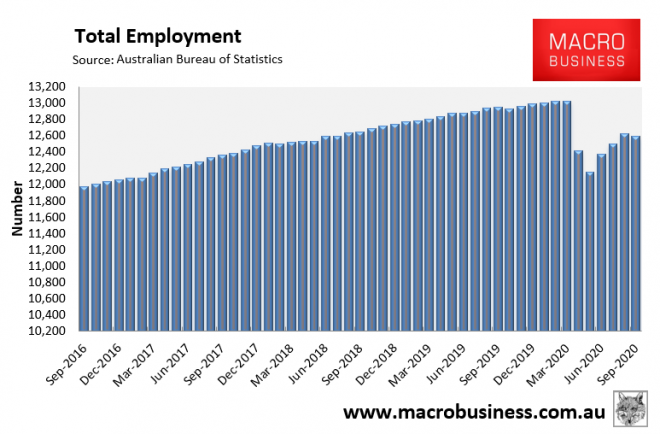 However, the recovery in jobs has been almost exclusively part-time: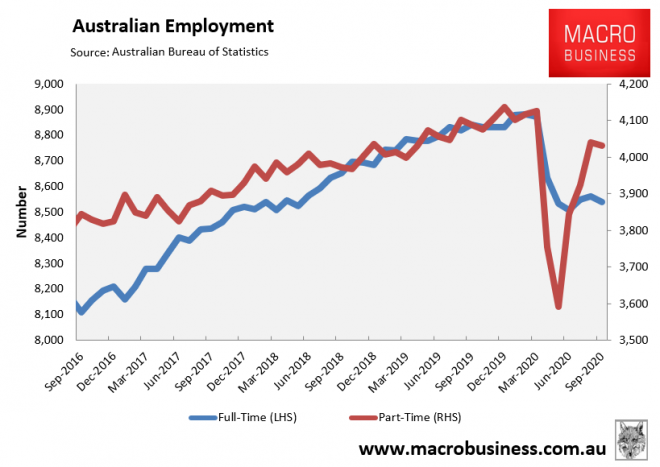 Part-time jobs in September had rebounded 12.2% from their May 2020 low, whereas full-time jobs had only recovered by 0.1%.
In numbers terms, 446,500 people have regained work but only 6,800 are full-time.
According to Greg Jericho, the Morrison Government's JobMaker program will make the situation even worse, incentivising employers to replace full-time jobs with insecure part-time work:
This week the Coalition put in place a perverse incentive to hire younger people for part-time temporary roles over older workers full-time and ongoing.

The government's jobmaker hiring credit purposefully favours employing people under 35, by giving employers $200 a week for each additional employee they hire aged 16 to 29 and $100 a week for those aged 30 to 35.

Employers can only claim the credit if the headcount of employees and the total payroll increases…

That sounds great, except as the head of the ACTU, Michele O'Neil, notes, if you are an employer who "let go two current full-time employees, then you employed five casual and part-time, your overall headcount goes up" and you now get potentially $1,000 a week from the government for doing so…
MB has been raising the same concerns ever since this policy was first announced.
The logical thing for any business to do is to cut existing employee hours and hire a bunch of people under the age of 30 or 35 on 20 hours a week. This way, they can pocket subsidies, reduce their out-of-pocket wage costs, earn fatter profits courtesy of the taxpayer, all without actually boosting overall employee hours above what would have occurred anyway as the economy slowly recovers.
The Morrison Government's JobMaker program is another iteration is really a combined "JobTaker", "JobRorter" and "DoleHider" program, since its real goal is to mask the unemployment rate and throw taxpayer subsidies at its business mates.
It is really just corporate welfare in disguise.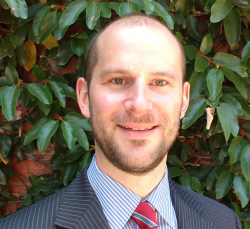 Latest posts by Unconventional Economist
(see all)