The Senate has voted 30-28 to pass the federal government's $4 billion JobMaker bill without any amendments, after One Nation and Centre Alliance agreed to back the legislation. One Nation had previously indicated that it would support an amendment proposed by Labor that was designed to prevent employers from sacking existing staff and hiring younger workers in order to qualify for the subsidy. One Nation has rejected suggestions that it made a 'side deal' with the government:
Labor employment and industry spokesman Brendan O'Connor said the scheme "now exposes existing workers to dismissal or a reduction of hours", calling the Senate vote "shameful conduct". He said the government had made a "grubby deal" with One Nation.

"Not only is this grossly unfair, but it will fail to deliver net additional jobs that the government has promised," he said. "The scheme is called JobMaker. Right now, it looks more like JobTaker"…

Leading business groups agreed with the government the hiring credit and existing fair work laws contained sufficient safeguards to prevent misuse of the scheme and urged Labor to pass the package as quickly as possible.

Anthony Albanese accused Scott Morrison of undermining job security for older employees in the middle of a recession as he questioned why the government would oppose Labor's amendment "to ensure a 37-year-old won't get sacked for someone younger and cheaper".
From the outset, MB has warned that JobMaker will be rorted en masse and will result in businesses shifting their wage bills onto taxpayers, not in more employees, with owners pocketing the extra profits.
The logical thing for any business to do is to cut existing employee hours and hire a bunch of people under the age of 30 or 35 on 20 hours a week. This way, they can pocket subsidies, reduce their out-of-pocket wage costs, earn fatter profits courtesy of the taxpayer, all without actually boosting overall employee hours above what would have occurred anyway as the economy slowly recovers.
The Morrison Government's JobMaker program is another iteration is really a combined "JobTaker", "JobRorter" and "DoleHider" program, since its real goal is to mask the unemployment rate and throw taxpayer subsidies at its business mates.
It is corporate welfare writ large.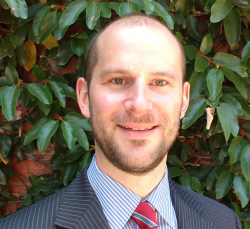 Latest posts by Unconventional Economist
(see all)