The emergence of a COVID-19 cluster in South Australia (see next chart) has persuaded New Zealand's Prime Minister, Jacinda Ardern, to scrap the proposed Trans-Tasman travel bubble.

From The Guardian:
Australia and New Zealand are tackling the pandemic with slightly different strategies, leading to an impasse over a border reopening.

Australia is pursuing a suppression strategy, which involves locking down hotspots where cases reach a certain threshold, but New Zealand's elimination strategy does not allow for the same risk tolerance.

"What's happening in South Australia only further reinforces the importance of having a good understanding of how Australia intends to manage their internal borders when there are outbreaks," Ardern said.

"If they have an outbreak but they are instituting strong border controls, then it's manageable. But if they have a tolerance level for community transmission that's higher than ours, then it is problematic.

"What this underscores is why it's so important that New Zealand has not rushed into this."
I'm not sure what Jacinda Ardern is referring to here.
The outbreak in South Australia was born by failed hotel quarantine and has led to the state being cut-off from the rest of Australia, alongside tightened restrictions. New Zealand experienced a similar hotel quarantine failure and outbreak in August:

Australia also has only 41 active local cases – a drop in the bucket for a nation of nearly 26 million people. And before the South Australian outbreak, Australia went a whole week without new local infection:

By comparison, local infections continue to simmer in New Zealand:

Australia's and New Zealand's approaches are more or less identical and equally successful in suppressing (but not eliminating) the virus.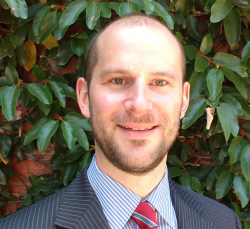 Latest posts by Unconventional Economist
(see all)