Citi says so at the AFR:
"The RBA's almost singular focus on the currency will lead to the inevitability of what always happens when rates fall—asset prices go up," Citi's Brendan Sproules and Thomas Strong said. "Particularly housing.

"Certainly, the AFR's Banking Summit gave credence to this view, with a broad acknowledgement that housing would accelerate. And as APRA noted with the 'concentration risk' in mortgages for the Australian banks, there are many implications here to be noted for bank investors."

After a bumper week for bank shareholders last week at the hands of an improving picture for the economy and housing market, Citi's analysts questioned the expectation among investors of sustained pressure on lenders' top line from "a debtless recovery".

"Some have moved expectations for house prices… but not for housing credit growth. To our mind, this seems a 'slight' disconnect".

Citi pointed to the dramatic reversal in house prices in NZ which has followed a "messy" policy response. The Reserve Bank of New Zealand estimates for the residential market in 2020 swung from a decline of 7 per cent in August to growth of 10 per cent for the year in a revision from the central bank last week.

"As we discovered over in NZ… some central banks have taken the pursuit of a low currency a bit too seriously," the analysts said.

"After misreading the tea leaves with what was happening in the local property market, in adding stimulus over and above what was required to shore up the economy, they have overlooked the fact that they are sending housing to the moon.
The question is is Australia the same as NZ? For now, the answer is no. Unemployment in NZ is 5.3% versus 7.2% in Australia and, although it is rising, it is clearly on a lower trajectory than Australia and will stay that way for the foreseeable future.
As well, vacancy rates are lower and rents have still been growing in major cities, contrary to Sydney and Melbourne. As Leith has noted, NZ never built out its immigration boom the way our southern cities did.
Australia also faces economic headwinds that NZ does not in its China decoupling and what will be falling iron ore ahead, plus the foolish Depressionberg Unstimulus.
For now, I expect the Aussie property market to bifurcate with non-virus capitals outpacing virus capitals as the latter chews through its extraordinary inventory problem.
That said, as the vaccines arrive and with them a resumption of immigration, albeit slower and lower than in the past, the Sydney and Melbourne markets will backfill and we all know what that means.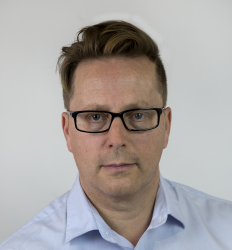 Latest posts by David Llewellyn-Smith
(see all)