Bartho wrote a nice piece yesterday:
There has been a spate of Chinese companies defaulting on their bond repayments in the past few weeks, sending anxious ripples through the market that have even touched China's sovereign bond yields and caused its central bank to pump liquidity into its bond market to try to calm it.

While there's something of a focus of concern on the coal mining sector, which was hit hard by the impact of the coronavirus on demand, it isn't confined to that sector.

There are big question marks over the willingness and capacity of local governments, and the central government, to bail out troubled enterprises.

On Monday chip maker Tsinghua Group (also known as Unigroup) – a state-backed entity controlled by Tsinghua University and regarded as one of the stars of Beijing's push to reduce its reliance on imported semiconductors – defaulted on a 1.3 billion yuan ($270 million) bond redemption that was due that day.

Last week state-owned Yongcheng Coal & Electricity Holding Group was unable to repay a 1 billion yuan bond, which sent shudders through the entire sector, tanking bond prices, and triggered an investigation by the bond market regulator into its disclosures. Other coal companies cancelled planned bond issues or shrunk the size of their offerings.

Last month Brilliance Auto Group, which has ties to BMW, was unable to redeem a 1 billion yuan bond and one of China's biggest, and most indebted, property companies, China Evergrande, was forced to sell a major asset to raise 14.9 billion yuan to avert a liquidity crunch.

Those defaults and stresses have raised questions about the state of China's corporate sector and a question mark over the willingness and capacity of local governments, and the central government, to bail out troubled enterprises.

Chinese banks and investors are reducing their bond holdings for fear that there will be more defaults as non-performing loans hit record levels. Bond yields are spiking to reflect the increases in perceived risk.

Even China's sovereign bonds have been impacted, with 10-year government bond yields reaching their highest levels in nearly 18 months.

The failure of Yongcheng and the inability or unwillingness of its provincial government to bail it out before it defaulted has raised a broader concern about a credit crisis.

There is a significant level of moral hazard in the relationship between state-owned companies and their local governments.

The companies and their investors expect the governments to step in to avert losses of jobs and economic activity and therefore run higher levels of leverage than might otherwise be the case. The defaults question that assumption and their capacity to sustain excessive leverage.

There have always been concerns about the levels of leverage in China's corporate sector and within its local governments. China's overall debt-to-GDP ratio is over 300 per cent and climbing.
Here's the problem:

Bloomie also has a good take on where the stress is keenest:
Going by the numbers, local government financing vehicles – with trillions of yuan outstanding – seem primed to come under pressure. Their debt is meant to help raise capital for infrastructure and other public projects. Issuance in the first seven months of the year totaled 2.5 trillion yuan ($381 billion), up 32% over the same period in 2019.

These debts come under the oversight of provincial governments through special purpose vehicles, but aren't always on their balance sheets. They've long been considered secure and quasi-fiscal entities. The yield difference between weak and strong borrowers is typically narrower than for similar corporate ones. LGFVs are also the largest issuers in corporate bond markets, having surpassed state-owned enterprises at the end of 2018, accounting for almost 35% of the issuance. Investors clearly assumed they were safer. Net financing for weaker provinces surpassed their higher-rated peers, suggesting that credit differentiation hasn't been front of mind.

Trouble is, it's no longer just about their ability to pay back creditors; it has now become a question of willingness. And that's harder to assess. After two provinces, Qinghai and Guizhou, ran into trouble last year, investors pulled away and started assessing the risks around various provincial borrowers – geography, wealth, fiscal flows, lucrative industries (or lack thereof). Yet between May and July, net financing for weaker AA or below issuers in the domestic market was higher than for local government financing vehicles rated AAA, according to Moody's Investors Service. Buyers were willing to be compensated for the risk. Sell-side analysts talked up their confidence in these assets.

…At this point, whether Beijing shows up to protect creditors is a guessing game. The central government has long maintained that municipalities need to deal with their own liabilities. State planners made a push in 2017 to commercialize the financing vehicles and keep them at arm's length. In June, China's finance minister said that local governments shouldn't be using the Covid-19 turmoil as an excuse for not managing their debt risks. Provincial treasury officials are being taken to task as borrowing restrictions are enforced.
The longer that they wait, the higher credit risk will go and the more defaults we will see.
I am not overly concerned at this stage. These stresses are typical of China's slowly but surely failing credit-driven supply-side model. I remain of the view that the more likely outcome is that as crisis builds, authorities will break and bail out again, leading to ever more debt and the slow death of Japanification.
What it is warning of is the inevitable decline in Chinese commodity demand, especially steel.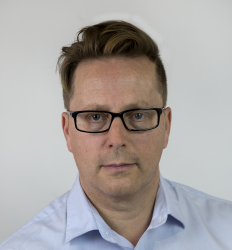 Latest posts by David Llewellyn-Smith
(see all)