Economic modelling shows that the federal government's coronavirus support measures have been crucial in averting widespread housing affordability stress (HAS). The modelling, which was undertaken on behalf of the Australian Housing & Urban Research Institute (AHURI), suggests that some 1.336 million households would have experienced housing stress without government initiatives such as JobKeeper, JobSeeker and the coronavirus supplement.
The report also warns that property investors under stress are projected to double:
It is estimated that the number of households living with HAS would have risen to 1,336,000 (from the 758,000 baseline) without the JobKeeper and JobSeeker interventions.

The JobKeeper and JobSeeker interventions reduced the incidence of housing affordability stress by a considerable amount: 861,500 household compared to 1,336,000 without the intervention.

As JobKeeper moves through its later phases, HAS gradually rises by a further 124,000 compared to phase one, and 73 per cent of these households are private renters…

Nearly 50,000 households that face high housing cost burdens themselves also own a private investment property – this is cause for concern given that private renters have been disproportionately affected by the downturn…

Finally, households living with HAS and owning an investment property themselves are predicted to more than double. All interventions modelled have a mild effect on these additional numbers.
Commenting on the report, lead author Chris Leishman warned that the number of people experiencing housing affordability stress is likely to rise sharply if support measures are withdrawn too soon:
"The modelling reveals that some 103,500 households entered situations of housing affordability stress as a result of the pandemic.

"The policy concern is that if these highly successful government interventions are withdrawn prematurely, almost a third of those saved from suffering housing affordability stress will now experience it.

"Without an extension of the JobKeeper income support measures beyond March 2021, the number of households living in HAS is likely to increase significantly, to at least 793,000, and could reach as high as 893,000."
With JobKeeper and JobSeeker supplement scheduled to expire at the end of March, we should start seeing the impacts in mid-2021.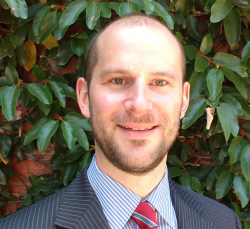 Latest posts by Unconventional Economist
(see all)