The 2020 Household Income and Labour Dynamics in Australia (HILDA) survey has been released, which follows the lives of more than 17,000 Australians each year.
A key finding from this year's report is that real median household disposable income was lower in 2018 ($81,310) than it was in 2009 ($82,236):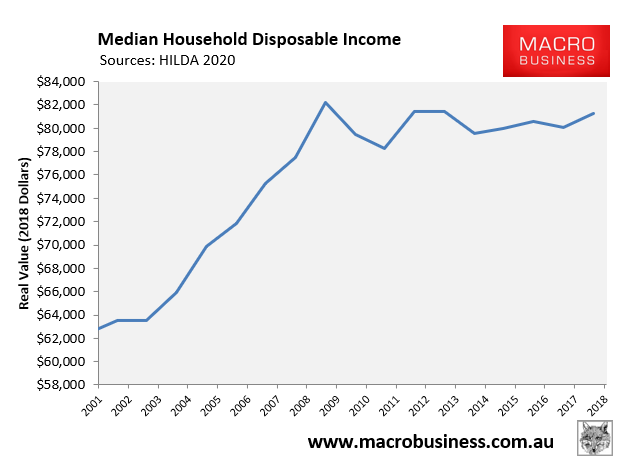 The HILDA survey also provides real equivalised income, which measures material living standards by adjusting household disposable income for the household's 'needs'. This measure has risen marginally from $49,345 in 2009 to $49,484 in 2018: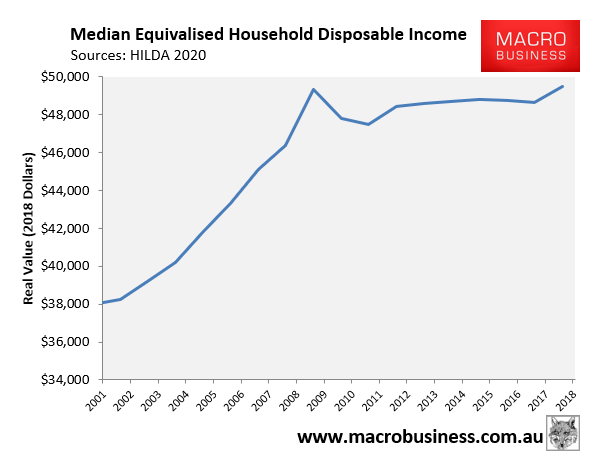 These results should not come as a surprise. Real household disposable income per capita has also flatlined, according to the national accounts: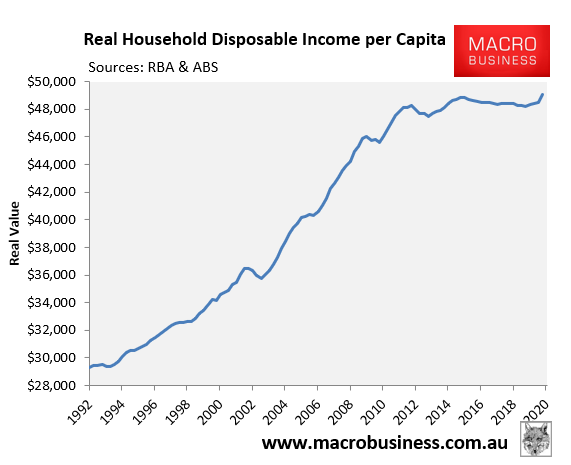 Basically, Australians have experienced no material improvement in their living standards for more than a decade, as we warned would happen with the mass immigration, poor productivity, commodity-dependent, peak private debt economy.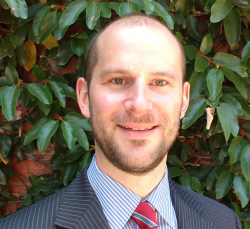 Latest posts by Unconventional Economist
(see all)