Data from the Australian Prudential Regulatory Authority (APRA) shows that the nation's 37 private health insurers booked a combined profit of $723 million in 2019-20. The figures also show that 11 health funds made a loss for the financial year, compared with just five in 2018-19. Medibank and Bupa retained their rankings as Australia's leading health funds, with market shares of 26.9% and 25.4% respectively.
From The Australian:
The poor performance of smaller insurers and continued dominance of bigger funds adds to warnings of the sector facing significant consolidation in coming years.

Goldman Sachs analysts Ashley Dalziell and Gerardo Covarrubias said the industry wasn't in the best of health in regard to profitability and the near-term outlook remained uncertain…

APRA executive Geoff Summerhayes warned in February that consolidation among private health insurers was inevitable unless "whole-of-industry response" is taken. "Over a number of years, the government has undertaken a range of reforms and measures designed to support the industry … despite this help, insurers have been unable to halt or reverse the broader trends," he said.
According to APRA, private health hospital coverage of adults fell from 47.3% in 2014 to 43.6% as at June 2020, with losses experienced across all jurisdictions:
More worryingly, coverage has collapsed amongst healthy young cohorts while rising among the elderly:

The above charts add weight to the claim that Australia's private health insurance industry is facing a 'death spiral'. Young and healthy people (the so-called "invincibles") continue to leave the system, thus leaving a larger proportion of unhealthier, older, expensive users.
If this process continues, it will crush margins and force premium up further, leading to a further exodus of the invicibles, and so on.
Australia's private health insurance sector can only remain solvent if enough young and healthy people agree to sign-up, since they are the ones who are likely to pay more into the system than they take out.
But in the absence of risk-based pricing, the only incentive for these young people to sign up is to avoid penalty – i.e. the Medicare Levy and the lifetime health cover surcharges.
Clearly, these young, healthy cohort perceive that it is cheaper to simply pay the penalties than hold private health insurance, thus helping to explain the clear exodus from the system and the falling profits.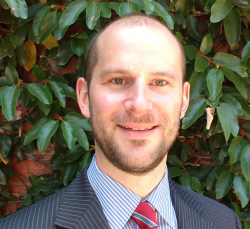 Latest posts by Unconventional Economist
(see all)