From Tony Wood at Grattan:
Far from fuelling the recovery from the COVID recession, natural gas will inevitably decline as an energy source for industry and homes in Australia, according to a new Grattan Institute report.

Flame out: the future of natural gas shows that a combination of economics and environmental imperatives imperil the industry.

Australia must reduce emissions over coming decades to meet our international climate change commitments. Gas is a fossil fuel, so the gas sector is no exception.

The east coast has already burned most of its low-cost gas, and will not go back to the good old days of low prices, so gas will become an increasingly expensive energy source.

Over time, gas will decline, economically and environmentally. Rather than indulging in wishful thinking or living in denial, the Federal Government and the gas industry – and its customers – should start planning now for a future without natural gas, or at least with a dramatically reduced role for natural gas.

The Prime Minister has talked up a gas-fired recovery for manufacturing, raising expectations of big price reductions. But the report shows that eastern Australia faces inexorably more expensive gas. If the Government tries to swim against this tide by directly intervening in the market, taxpayers will pay the price via big subsidies.

Even if the Government could significantly reduce gas prices, the benefits to manufacturing are overstated. The companies that would benefit most contribute only about 0.1 per cent of gross domestic product, and employ only a little more than 10,000 people. And much of this gas-intensive industry is in Western Australia, which has low gas prices already.

The Government's best role is to support the development and deployment of the low-emission alternatives that can replace natural gas in manufacturing, such as renewables-based hydrogen and renewables-based electricity.

Nor does gas stack up as a 'transition fuel'. As Australia's coal-fired power stations retire over coming decades, it would be more expensive to replace them with gas than to switch to more renewable energy such as wind and solar.

Gas will play an important backstop role in power generation when the sun isn't shining and the wind isn't blowing, but this does not require large volumes of gas.

In the home, too, Australia must either replace natural gas with low-emissions substitutes such as biomethane or hydrogen, or switch to electricity, for heating and cooking.

It is already clear that households would save money and Australia would reduce emissions if new houses in NSW, Queensland, South Australia, and the ACT were all-electric. Governments in those places should impose a moratorium on new gas connections.
Basically right already:

Tomorrow it's decisive. By that, I mean gas is 400% more expensive than renewables within five years:

Of course, we also need gas for manufacturing which should be delivered via reservation, same as WA. There is plenty of cheap eastern gas but it is going to Asia:

Energy is the weirdest and most distorted political economy in Australia, which is really saying something. The latest craziness is Morrison Gas Unplan which is threatening to build stranded gas generation assets if the private sector will not, which it won't because it's busy doing this instead:
On Saturday, AGL went a mega-step further towards achieving its goal of 850 MW of new large-scale battery storage integrated into its generation portfolio by FY 2024, with the announcement of a 250 MW, four-hour-duration battery system to be built in stages on the site of its Torrens Island Power Station in South Australia.
Gas for power is dead unless it is subsidised in the name of identity politics, which is the Morrison Unplan.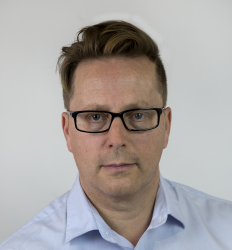 Latest posts by David Llewellyn-Smith
(see all)