I am always septical of the Squid. But I also have to admit that it has been more right this year than I have acting as the conductor of the suspension of capitalism and inflation in all assets. So let's take another look at what it sees ahead.
It's the Roaring '20s Redux!

Those charts lead to crazy valuations unless you accept the equity risk premium argument. More:
We are pro-risk for 2021 and expect the pro-cyclical rotation across and within assets to continue, supported by a strong economic recovery from the COVID-19 shock. With a favourable growth/inflation mix and still elevated equity risk premia we are OW equities and UW bonds. With tighter credit spreads we are N credit but still see opportunities to move down in quality. Over a 12m horizon we are OW commodities (N for 3m), supported in particular by a bullish oil view.
While absolute equity valuations are high after the sharp recovery, they remain attractive vs. bonds. And equities should be able to digest a gradual increase in bond yields better than fixed income as long as they come alongside better growth. We expect more rotation within equities – the leadership in regions, sectors and styles has been unusually defensive in the recovery.
Our Risk Appetite Indicator (RAI) has turned positive, which alone is not a bearish signal. In the past when the RAI shifted positive the macro backdrop was similarly strong. We expect growth to take over from the search for yield as the main driver. Renewed COVID-19 concerns might weigh on sentiment in the near term but we think growth pricing across assets remains relatively conservative.
Four multi-asset themes for 2020: (1) Managing duration frustration – higher equity duration risk, (2) Time to give credit to equity, (3) Commodity commotion and oil price recovery and (4) Diversification desperation continues.
We highlight four risks for 2020: (1) Second-wave risks and inoculation disappointments, (2) Concentration, regulation, taxation, (3) Inflation and rates volatility and (4) Policy uncertainty.
Positioning was at bearish or neutral levels for most of 2020, but recently there has a been a bullish shift in investor sentiment. Still, we think positioning can pick up further in 2021 given our constructive view on next year.
Volatility across assets reset sharply lower last month, with implied levels for a lot of markets nearing or at all-time lows – we look at selective hedges.
And forex:
Depreciation in the broad Dollar can continue in 2021. Our USD cross forecasts translate into a 6% decline in the broad trade-weighted Dollar index over the next 12m, and a 15% real depreciation from its 2020 peak to the end of 2024.
After a lengthy period of US economic and asset market outperformance, the Dollar appears meaningfully overvalued—about 10% on standard metrics—and many investors are overweight US assets. The Fed has also cut rates to zero, and its new policy framework should result in a long period of deeply-negative short-term real rates. The combination of high valuations and negative real rates skews the Dollar outlook to the downside, in our view.
A rapid recovery in the global economy should weigh on the "safe haven" Dollar, even if the US economy performs well. Our FX views incorporate our economists' above-consensus US GDP forecasts; we would expect a weaker Dollar if US growth were moderately slower. Robust global growth tends to boost the currencies of commodity exporters, emerging markets, and the economies most geared to global trade, and tends to weaken the Dollar.
We are cautious EUR and satellite currencies over the near-term due to lockdowns and ahead of potential ECB easing next month. We therefore prefer expressing pro-growth views through CAD and AUD rather than the Scandies for now. Both Canada and Australia are handling COVID fairly well and their central banks should be done cutting rates. We think JPY can appreciate despite higher bond yields on more favorable net portfolio flows. We forecast further Yuan gains, with USD/CNY falling to 6.30, as relatively high yields attract inflows.
EM FX should perform well if our cross-asset views are correct, but dispersion could be significant, given diverse country fundamentals. Our recommended longs vs USD—MXN, ZAR, and INR—offer a combination of value, real carry, and current account dynamics that provide better risk/reward. We forecast the highest total return in RUB, but await clarity on US policy. Relative value trades look most attractive in Asia; we favor KRW and SGD vs. TWD.
The Roaring '20s is not a terrible comparison given:
stimulus everywhere:
technological transformation everywhere, and
post-pandemic catch-up growth.
I would add, though, several caveats:
Periodic bond back-ups are inevitable in this world and will prove highly disruptive to liquid asset markets given the key role of ZIRP.
That said, inflation will remain elusive unless governments go all-in for MMT.
China will slow in this boom and hold back global growth as it enters a new round of tightening and reform.
Arguably, commodities will underperform. Iron ore and coal, in particular. Renewable energy commodities such as copper and lithium may outperform.
Therefore, so will Australia as Chinese decoupling advances so I see AUD rolling pretty quickly.
Finally, we all know what came at the end of the Roaring '20s and, given the sensitivity of this boom to ZIRP, we might well see a much shorter boom and bust than a decade!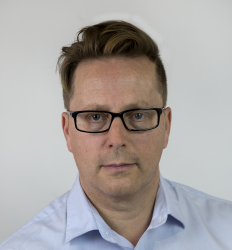 Latest posts by David Llewellyn-Smith
(see all)