Joe Biden is likely to win a close-fought US election. It is no great surprise to see the race tighter than expected. Trump is a formidable campaigner in the final days and Democrats were seriously hamstrung by their sense of responsibility regarding the virus. The senate was always going to be close.
Most importantly, US democratic institutions are holding up under a sustained assault from a would-be dictator and con man. The White House is making the absurd argument that states in which Trump is ahead stop counting of votes while they keep counting where he is behind.  There are no voting irregularities of substance reported. The Supreme Court will not help El Trumpo.  The Republican Party and media have largely hosed off his tantrum.
It is relatively rare for US presidents to be voted out after one term, having happened only five times. This is particularly pointed as we look around Australia today where the advantages of incumbency are obvious during a crisis. That Americans have tossed Trump on a record turnout because of his virus mismanagement is a great sign that its democracy is still capable of delivering engaged and rational results.
There'll be ongoing information wars. The virus remains rampant and will make this worse. It has left deep psychological scars that are leading normally rational people down Facebook rabbit holes. Congressional seats largely sustained the Republican vote so ongoing deadlock is assured.
Looking forward, the Biden Administration has a policy platform to begin to turn the underlying drivers of US division around as he addresses inequality, albeit hamstrung by a Republican senate, though that may not be a bad thing either if they can work together constructively. There is some sign of that as the stimulus debate resumes.
I've read the broader Australian commentary on the election today and it is too nauseating to recount. Facts are overwhelmed by dumb self-righteousness and toxic identity politics. A plaintive lack of faith in the world's greatest democracy underpins it all. As if our recent record of serial PMs, backstabbing and corruption gives us the right. As if the preservation of democracy itself is not always a fight.
At the extreme end of this is Hugh White who declares US power dead (presumably after a heavy drinking session):
So whatever the outcome, this election has grave implications for Australia. Economically, it means America will not regain its old place as a key engine of globalisation, innovation and economic growth. The slide from free trade to protectionism will continue, and the reforms required to rebuild globally competitive manufacturing will not happen.

China's economy will overtake America's to become the largest in the world on any measure, and it will continue to erode America's technological lead. US leadership of the key international economic institutions will not be restored. Increasingly, China will set the rules and norms that govern the global economy. None of this is good news for us.

The strategic outlook is even worse. America's global leadership faces major trials in Europe and the Middle East, but it confronts its greatest challenge in east Asia, where China seeks to take its place as the dominant regional power.
What drivel. Such inevitability is more reminiscent of CCP propaganda than analysis. The US is not going to abandon its Pacific backyard no matter what happens in politics. It makes no strategic sense to do so. Consider, America can keep China at arm's length via the bulwark of its democratic proxies or it can fight it on its own borders. It makes so much strategic sense to do the former that it will continue whether we like it or not (thankfully we mostly do despite our whinging).
Today's US election is a fight in which the forces of good are so far prevailing and it appears that they will do so in the end. So long as good people support the cause.
Cancel the Australian media on that front.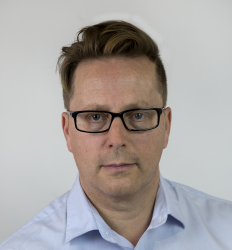 Latest posts by David Llewellyn-Smith
(see all)