The oil and gas lobby is having itself on big time at the AFR:
Nationally consistent policy, improved regulation and better tax rules could help unlock billions of dollars in investment in Australia's oil and gas sector and create thousands of jobs, according to a new report.

Industry lobby the Australian Petroleum Production and Exploration Association says as many as 220,000 jobs could be created by 2040 if Australia can secure more investment for oil and gas exploration and production – leading to between $25 billion and $350 billion in new economic activity.

With major investment decisions delayed due to the COVID-19 pandemic, including the Scarborough, Pluto Train 2 and Browse projects, the association's report warns that development costs in Australia are high compared with the United States, the Middle East and Africa.
Don't make me laugh. The global gas glut is enormous: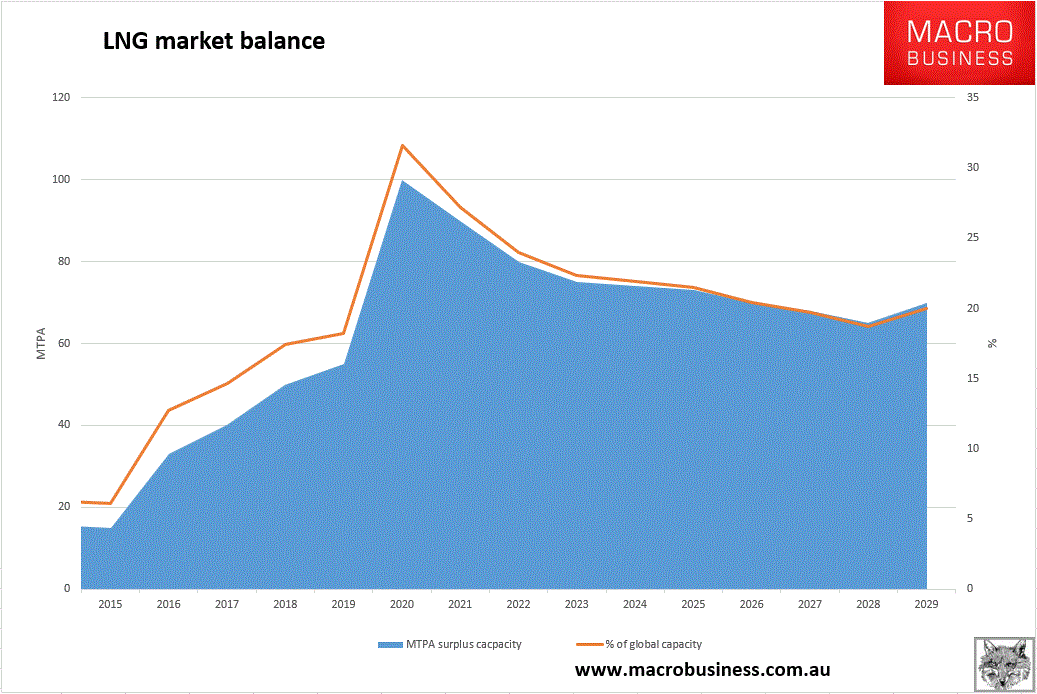 Future supply will all come from Qatari, Russian, African and US projects. Australia is priced out and geopolitically risky, via Platts:
Growing tensions between China and Australia, which have affected bilateral trade for commodities like coal and cotton, threaten to cloud the LNG sector with Chinese importers hesitant to enter new contracts with Australian LNG producers.
Register Now Several executives from Chinese energy companies, including the three main national oil companies, said they don't expect ongoing spot trade to be impacted, but new deals with Australian gas producers had become difficult.

Australian gas exporters argue that their projects are not contingent on Chinese buyers in a growing Asian market. They also expect the new trade agreement — the Regional Comprehensive Economic Partnership, or RCEP — which was signed by 15 countries on Nov. 15, including the 10 ASEAN states, China, Australia, Japan, South Korea and New Zealand, to open new channels for LNG trade.

Still, low cost suppliers like Russia and Qatar are actively engaging Chinese buyers, and Beijing may seek long-term diversification that allows it to target Australian LNG without impacting its own gas supply should relations deteriorate.

Chinese gas importers make purchase decisions based on demand and prices, but "will have to obey if the government issues new guidelines on trading," a source with one of the state-owned oil and gas majors said.

"There could be some impact on China's investment in new LNG projects in Australia, which would need companies to seek government approval or at least require them to discuss with the government before investing," the person, who declined to be named, added.

At least five other oil and gas executives based in Beijing and Guangdong agreed new contracts with Australia had become difficult.

"The Chinese were potential purchasers of upstream equity in Scarborough, but unfortunately they've come back to us and said they are unable to participate in a sale process at the current time," Woodside Energy's CEO Peter Coleman said in an emailed statement Nov. 16.

A Singapore-based LNG trader said the lack of Chinese interest in Scarborough may not be fully linked to geopolitical tensions.

"The project was a tough one to begin with, without a concrete timeline, and it was also costly. It's a buyer's market with lots of projects out there. We will focus on what is the most competitive," the trader said.
Meh, Aussie LNG had a great run but it is cooked. It's a shame for the west which has managed its reserves well. But, for the east, it's a great comeuppance for the eastern cartel given it has done nothing but steal from Aussies for years.  I doubt even Narrabri is viable after NSW killed the Morrison Gas Unplan.
Aussie gas producers had better start talking up capital management strategies because growth is history.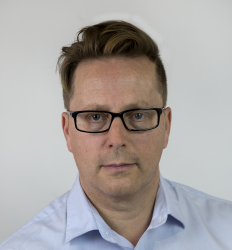 Latest posts by David Llewellyn-Smith
(see all)