From Fitch Ratings:
Arrears to Rise in 2021 as Borrower Support Wanes

Arrears Unaffected by Pandemic in Short Term: 30+ day arrears fell by 16bp qoq to 1.00% during 3Q20. Arrears have fallen in the third quarter of each of the last 12 years. Australia's lenders have provided payment holidays to borrowers struggling with the economic fallout from the coronavirus pandemic, ensuring arrears stay low. The regulator says that deferrals of up to 10 months, ending no later than 31 March 2021, do not need to be treated as arrears. Fitch Ratings therefore does not expect the Dinkum index to rise significantly until payment deferrals end.

Payment Deferrals: Dinkum index transactions had 4.8% of borrowers under payment deferrals at end-September 2020, a decrease of 190bp qoq. Fitch expects this figure to continue to fall as the first round of six-month deferrals come to an end.

Among non-bank borrowers, 3.6% are under payment deferrals, the lowest of all prime issuers. Payment deferrals among non-conforming transactions fell sharply, from a peak of 27.7% at end May 2020 to 11.4% by end-September 2020. Fitch has corrected its calculation of non-conforming payment holidays in this report from the figures used in the 2Q20 Dinkum report.

Pandemic Impact on RMBS: The pandemic and related containment measures have resulted in Australia's first recession in almost 30 years. We expect the impact to vary by geography and RMBS sub-sector, but asset performance across Australian RMBS is likely to deteriorate through 2020 and 2021, as reflected in our negative outlook on this sector.

Home Prices to Fall: Home prices across Australia's eight capital cities declined by 1.5% qoq; a larger qoq decrease than the previous quarter. Fitch expects home prices to continue to fall in 4Q20, but the decline is not likely to be as severe as during 2017-2019.

RMBS Performance Still Strong: Fitch-rated RMBS transactions continue to experience extremely low levels of realised losses. Excess spread was sufficient to cover principal shortfalls on all transactions in 3Q20. Fitch expects excess spread to reduce in 2Q21, as more borrowers fall into arrears, but the recent recovery in property prices should prevent rising losses if borrowers default.
All I will say is that Fitch's home price forecasts are way off given dwelling values are rebounding: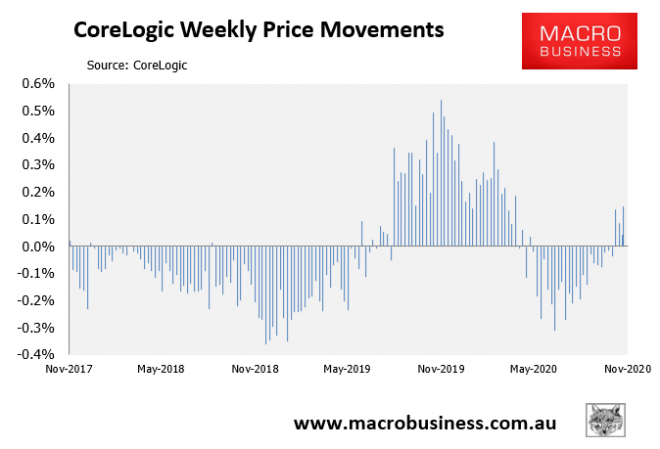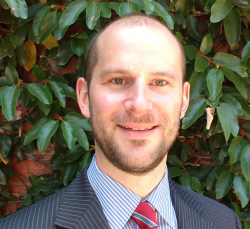 Latest posts by Unconventional Economist
(see all)