Via Martin North:
The results from our latest household surveys reveals that despite the return to work as the lock down is eased, the reduction in JobSeeker, JobKeeper and the need to renew mortgage payments are all offsetting the better job news, in a low income growth, high cost environment.

We also updated our property and finance scenarios to take account of the RBA announcements yesterday. There is still a path for higher property prices ahead, but this is not out central scenario over the next 2-3 years. Handling the virus will be a critical issue ahead.

We measure stress in cash flow terms, recognising that households may have access to credit or savings in the short term, rather than a set proportion on a mortgage repayment. In addition we examine those renting, and those with investment property to give a more complete picture. Note our approach is different from those preferring to use a set percentage of income.

Mortgage stress rose to 40.6%. This is a new record.

Across the states, mortgage stress is most severe in Tasmania and Victoria, whereas rental stress is highest New South Wales. Investor stress is also highest in this state together with the ACT. Overall financial stress is highest in NSW and ACT, with VIC following closely behind.

Across the segments, young growing families (including many first time buyers are the most exposed to mortgage stress, whereas rental stress is hitting younger affluent, first generation migrants and older households. More affluent households are experiencing higher levels of property investor stress, as they are more leveraged, and often have multiple properties. In aggregate Financial stress is touching a wide range of our cohorts.

We present the top post codes (in terms of count) for each stress dimension.

And for the first time we have mapped aggregate financial stress for each major centre, highlighting that pressures on households are impacting a range of locations. Generally the high-growth corridors show significant issues, but even more established areas are also under pressure.

Our view is that we are still in the foothills of the financial crisis, and that as stimulus is withdrawn further, and unemployment continues to rise, stress will deteriorate.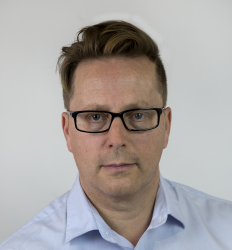 Latest posts by David Llewellyn-Smith
(see all)