Via The Guardian:
A Chinese-Australian community figure who was pictured with federal minister Alan Tudge donating $30,000 in Covid-19 relief to a Melbourne hospital in June has become the first person charged with a foreign interference offence.

Di Sanh Duong, known as Sunny, appeared before the Melbourne magistrates court on Thursday charged with preparing for a foreign interference offence.

Australian federal police deputy commissioner Ian McCartney confirmed it was the first time someone had been charged with the offence since new national security laws were passed in 2018.

No further information was released about the alleged offending.

In June, he appeared with Tudge, the acting minister for immigration and multicultural affairs, at Royal Melbourne hospital to donate $37,000.

"Most members of the Indo-China ethnic Chinese community have settled in Australia for over 40 years. We consider Australia our home and wish to do our part when Australia is in need," Duong said in a statement at the time.

"In January this year, we also donated $110,000 to the Victorian Bushfire Appeal and $89,000 to the Salvation Army for their Australian Bushfire Appeal.

"We hope that this donation today can be spent and used in the continued control and fighting of Covid-19 by the Royal Melbourne hospital."

Tudge said in front media at the event: "I would give you a big hug, but I'm not allowed to in these pandemic days, Sunny."

"To me this is the Australian way, that when the chips are down, we all unite and get together and help each other out.

"Regardless of your background, regardless of how long you've been in the country, whether you're a new Australian or an old Australian, we gather together, and we help each other out. And I think what we're acknowledging today through Sunny's organisation and all of his community members, is a fantastic example of that," the minister said.
We await details of the influence.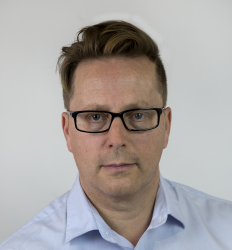 Latest posts by David Llewellyn-Smith
(see all)