Earlier this year, the Economic Policy Institute released research proving that the United States' temporary skilled visa scheme (H-1B) has been ruthlessly exploited by employers to undercut American wages.
The analysis was based on the Department of Labor's Occupational Employment Statistics (OES) survey, which constructs a distribution of wages for each occupation in a specific geographic location.
The OES survey sets four categories at 17th, 34th, 50th and 67th percentiles of pay for that location. Thus, if you are hired in the first category as a "Software Developers, Applications" in D.C., then the minimum pay or 17th percentile is $75, 000 while the median or 50% is $117,000.
The study found that the top 30 out of 53,000 companies (including the big four tech companies) heavily dominate H1B hiring and mostly hire in the first two categories significantly below the median wage.
The study also noted that the H-1B immigration program was designed to hire employees with specialised skills not available in the local workforce. These special skills were supposed to be a function of education, inherent capability and experience. Therefore, most H-1B hires should be in level 4 well above the median.
However, based on the sheer volume and the salary pattern, there appears to be abuse in the system such that American companies are using the H-1B program as a form of wage arbitrage instead of the intended goal.
Accordingly, the study recommended setting the minimum salary floor for a skilled H-1B visa at the 75th percentile rather than the 17th.
The Trump Administration sensibly announced an overhaul of H-1B Visa Program requiring employers to pay high-skilled foreign workers significantly higher wages.
Specifically, the required wage level for entry-level workers would rise to the 45th percentile of their profession's distribution, from the current requirement of the 17th percentile. In a similar vein, the requirement for the highest-skilled workers would rise to the 95th percentile, from the 67th percentile:
Mr. Cuccinelli and Patrick Pizzella, the deputy secretary of labor, said the changes were necessary to protect American workers, whom the administration believes are being undercut by foreign workers on H-1B visas who are paid lower wages to perform similar jobs.

"America's immigration laws should put American workers first," Mr. Pizzella said, pointing to what he described as insufficiently stringent wage requirements on foreign workers in the H-1B visa program. "The result is U.S. workers are being ousted from good-paying, middle-class jobs and being replaced by foreign workers," he said…
Not surprisingly, business groups cried foul, claiming the new salary thresholds would destroy America's start-up culture:
Computer research scientists would "need to be paid from 42 per cent to 49 per cent more under the new Dept of Labor wage system," and employers would need to increase annual salaries by nearly 50 per cent for computer hardware engineers, over 40 per cent for computer programmers and chemical engineers at all wage levels, and more than 35 per cent for electrical engineers, computer network architects, computer systems analysts, mechanical engineers and database administrators at all wage levels…
Now it has been reported that the incoming Biden Administration will open the immigration floodgates by relaxing access to H-1B visas and other forms of immigration:
US President-elect Joe Biden plans to increase the number of high-skilled visas, including the H-1B, and eliminate the limit on employment-based visas by country, both of which are expected to benefit tens of thousands of Indian professionals impacted by some immigration policies of the outgoing Trump administration…

"Biden will work with Congress to first reform temporary visas to establish a wage-based allocation process and establish enforcement mechanisms to ensure they are aligned with the labour market and not used to undermine wages. Then, Biden will support expanding the number of high-skilled visas and eliminating the limits on employment-based visas by country, which create unacceptably long backlogs," it said.

…the policy document said that as president, Biden will work with Congress to increase the number of visas awarded for permanent, employment-based immigration…

The Biden administration plans to create a new visa category to allow cities and counties to petition for higher levels of immigrants to support their growth…

According to the policy document, Biden believes that keeping families together and allowing eligible immigrants to join their American relatives on US soil is critically important…

"As president, Biden will support family-based immigration by preserving family unification as a foundation of our immigration system; by allowing any approved applicant to receive a temporary non-immigrant visa until the permanent visa is processed; and by supporting legislation that treats the spouse and children of green card holders as the immediate relatives they are, exempting them from caps, and allowing parents to bring their minor children with them at the time they immigrate," the policy paper said.
Economic migration is fine at the margin when it fills critical skill shortages, usually at the higher end of salary dispersion.
But flooding the US with cheap migrant workers at a time of high unemployment will only worsen the oversupply of labour, reduce the bargaining power of US workers, and lower wage growth. It will also raise the cost of US housing (other things equal) and worsen America's gaping infrastructure deficit.
An administration from the 'left' side of politics should put the interests of American workers first, not hand corporations easier access to foreign labour. The gutting of America's middle-class is exactly what gave rise to Donald Trump.
What a shame Bernie Sanders did not receive the Democrat's nomination. There's no way he would have gone down this path.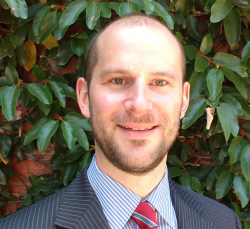 Latest posts by Unconventional Economist
(see all)