Allegedly corrupt property developer John Woodman has been accused of bribing two City of Casey councillors in an attempt to get land in Cranbourne West rezoned from industrial to residential. He reportedly donated over $150,000 to the Labor Party in 2018.
Victorian Premier Daniel Andrews has been embroiled in controversy after being caught lying about meeting the allegedly corrupt developer:
Premier Daniel Andrews' assurances he did not speak to allegedly corrupt developer John Woodman about his redevelopment projects have been contradicted by the developer's lobbyist in evidence to the state's anti-corruption commission.

On his third day of questioning before the commission, influential Labor lobbyist Phil Staindl confirmed multiple meetings over many years between Mr Andrews and his client, Mr Woodman…

The Independent Broad-based Anti-corruption Commission's Operation Sandon is investigating land deals in Melbourne's south-east, particularly a plan to rezone property in Cranbourne West, within the City of Casey…

With a team that included Mr Staindl, Mr Woodman showered Labor and Liberal MPs and candidates with donations including more than $150,000 to the ALP in 2018…

Counsel assisting the inquiry Michael Tovey referred to Mr Staindl's network of "Labor mates".

Internal emails between Mr Woodman and his team show Mr Staindl reporting he had struck an agreement with Planning Minister Richard Wynne's chief-of-staff Peter Keogh about "protocols for back-channel communication"…

Mr Staindl confirmed multiple dealings with the Premier and his office over problems at Point Cook and how, following that contact, Mr Staindl also discussed the project with Attorney-General Jill Hennessy. She is the MP for the seat of Altona, which takes in Point Cook…

IBAC also heard how Mr Woodman bought an intimate lunch with Mr Andrews in a private room at the Flower Drum in September 2017 by bidding at an auction at a fundraising dinner…

At the time, Mr Woodman was pressing hard for the state government to back a controversial $150 million Cranbourne West rezoning…

Mr Staindl later confirmed the Woodman team had reason to expect an Andrews government to support a rezoning process for the Cranbourne West land. He did not explain why he had that expectation.
A taped phone call has emerged claiming Premier Andrews talked to John Woodman:
Daniel Andrews requested the phone number of an allegedly corrupt property developer to say "things are OK" and thank him for state election donations, according to a secretly recorded phone call between a lobbyist and a donor…

In the phone call on March 4 in 2019, Mr Staindl said he had recently approached Mr Andrews at a small dinner.

He said he told the Premier Mr Woodman was avoiding events run by Labor fundraising body Progressive Business because of media scrutiny over the developer's push for land in Cranbourne West to be rezoned.

"He [Mr Andrews] said that's a load of [inaudible] … he's more than welcome to come back and then said 'I'll give him a call and have a chat'," he said.

"He's just going to give you [Woodman] a call to basically say 'things are OK' but also to thank you for your support because he started waxing lyrical about how much you've given to the party.

"I said I actually think you [Woodman] were the single biggest donor in the seat of Ringwood and the seat of Ferntree Gully … And he [Andrews] said 'Ringwood paid dividends big time didn't it?' "
The Victorian Opposition is calling for Premier Andrews to front the Independent Broad-based Anti-corruption Commission (IBAC):
"It's time for IBAC to call the Premier and get him to answer questions under oath," Mr O'Brien said.

"The Premier needs to come clean. Victorians cannot afford to have a Premier who is compromised, and they cannot have a Premier who is prepared to lie about planning matters and corrupt developments."
To be fair, these types of dodgy dealings happen on both sides of politics; although two wrongs don't make a right. Premier Andrews should definitely front IBAC.
That said, we should be grateful that Victoria (like NSW) has an IBAC. This is in stark contrast to the federal government where no such body currently exists.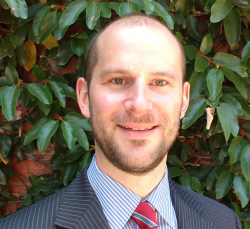 Latest posts by Unconventional Economist
(see all)