Eighteen months is a very short time in Australian politics. In February 2019 we were all agog at the criminal lending and behaviour unmasked by the Hayne Royal Commission. The Government was humiliated. Regulators humbled. Victims vindicated.
Yet, here we are today, at the AFR:
At a speech on Wednesday morning to a special, virtual edition of The Australian Financial Review Banking & Wealth Summit, Mr Frydenberg will reassert Treasury's primary role in co-ordinating economic policy and highlight growing concerns about independent regulators interpreting laws in ways that are inconsistent with the government's intentions to recharge economic growth.

"Regulators do not carry out their mandates in a vacuum," the Treasurer will say.

"They must pursue their mandates in a manner that is consistent with the will of the Parliament. It is the Parliament who determines who and what should be regulated.

"It's the role of regulators to deliver on that intent, not to supplement, circumvent or frustrate it."

His comments come as the government faces some opposition in the Senate and from consumer groups over its plan to dump responsible lending laws for banks to encourage more lending and risk taking. Banks have said the changes will reduce red tape and speed up the process for getting a loan.
The first recommendation of the Hayne RC was:

Which is exactly what Josh Depressionberg is trying to do.
There's little point in adding more. It's a transparently stupid idea from a corrupt man in a broken system that should be killed without hesitation by the senate crossbench.
It's no wonder Kenneth Hayne doesn't like the bloke:

Neither should anybody else.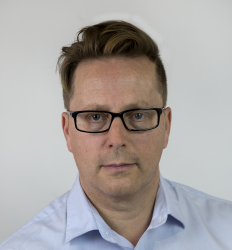 Latest posts by David Llewellyn-Smith
(see all)