Via Credit Suisse:
Consistent with our message in recent months, we expect barely positive global industrial production (IP) growth between October and February. This is a sharp deceleration following the extraordinary summertime bounce from the spring's shutdowns.

We forecast global IP momentum (3m/3m annualized growth) to bottom in January or February at a level in line with past non-recessionary troughs such as in the 2019 trade war, the 2015 energy slump, and the 2012 euro crisis.

The rebound after February is likely to be forceful. We expect global IP to grow faster than its long-term average for several years, albeit with ongoing shortperiod high-amplitude oscillations.

Surprise indices, high frequency indicators, PMIs, and many asset prices, currencies, and interest rates are of course highly correlated with global industrial production growth, but there are so many powerful forces influencing market and economic behavior presently that some of these relationships are proving to be less reliable than usual.

In this Global Cycle Note we examine the forces shaping activity now. Despite strong performance from risky assets, the short-term growth outlook is troubled. Beyond those months, however, a strong recovery looms.

Recovery freeze

Our last Global Cycle Note "Wait till next year" emphasized the headwinds to the global goods sector that will blow this winter. Since then we have cut our forecasts further, while global equity markets have moved higher and credit spreads have remained tight. Of course, a lot has happened, especially with regard to COVID-19 and to politics.

COVID-19 rages: Europe, the US, Brazil, and Japan are among economies seeing surging infections, though the intensity varies. Sharp increases in new infections and hospitalizations in Europe led to shutdown measures that have reduced economic activity in October and November. Now Europe's infection numbers are improving in several countries, but it appears that some restrictions will be eased before the holiday season. Europe's experience has demonstrated once again that shutdowns can reduce contagion, but at significant short-term macroeconomic cost. In general recent shutdowns are much more limited than those used in March and April, as knowledge about how to limit contagion has improved (see section on High Frequency Indicators below).

The recent US outbreak has lagged the European one somewhat, at least on a national level. High contagion plagues many states now, and local or stateordered shutdown measures are widespread. As in Europe, these measures are often different from those used this spring, and one effect of this is that manufacturing activity is unlikely to be fully shuttered. Still, shutdown measures in the US have not yet broken the upsurge in cases in most places, and the Thanksgiving holiday looms as a potential catalyst for an even worse situation.

Many other parts of the world have intensified distancing and shutdown measures of late, but these should weigh on services activity more than on manufacturing activity. Our forecasted weakness in IP and goods demand is not extreme – in fact, low spending on services appears to be leading some consumers to substitute spending toward physical goods, thereby boosting the demand for manufacturing.

A Democratic sweep was narrowly missed in the November 3 US elections.

Two run-off Senate elections in Georgia could yet deliver the sweep if the Democrats win both seats. The crucial Georgia election and President Trump's attempt to contest the election muddle the fiscal outlook. A pandemic relief bill is being discussed, and there appears to be a somewhat lazy but sensible consensus view that a $500-700bn bill will pass eventually. However, both political parties are distracted by the Georgia run-offs and by the presidential transition in ways that might upend any bill.

And yet, expecting a deal is sensible because stimulus is badly needed. Market forces and economic deterioration might cajole Congress into action. Before the election we detailed why, without pandemic relief, US labor income growth is slowing, transfer income is falling, forbearance measures are ending, and state and local governments are cutting jobs amid weak household income expectations.

Strong retail sales and other data such as PMIs has created ambivalence by some commentators on the question of how necessary stimulus is. However, a close analysis of the household cash flow situation, and any assessment of the distance to full employment, supports the view among economists including us and others that stimulus is needed. The very weakness in growth that we are forecasting might trigger a political breakthrough.

Meanwhile, financial conditions are easy – they are not the problem – and yet the Federal Reserve is skittish about the fiscal/growth outlook and reluctant to withdraw any stimulatory measures, whether these are being used or not.

Treasury has requested that the Fed return funding for risky asset purchases, and we see this is a further limit on tools to ease policy. It is not an immediate major problem because these facilities were not seeing strong use, but it is a harbinger of the strong gridlock that is likely ahead.

Interestingly, the weakness in global growth that we expect is unusually correlated across most major economies. (Later in the note we explore country-specific dynamics in more detail). That lack of diversified economic performance points to a sharp Q1 trough. And yet the most unusual thing about this period is that goods spending by consumers is likely to hold up fairly well as opposed to spending on services, which is normally the much steadier part of most economies.

Hope springs eternal

In the second quarter of 2021 tens of millions of people will likely become vaccinated for COVID-19. Both global GDP and global industrial production will likely begin a true post-pandemic recovery from levels far below their respective long-term trends. Very unusually, global GDP might be further from trend than industrial production, because of the pandemic's disruption to many in-person services and also because of the particular strength in the demand for some consumer goods.

Cyclical component of an HP filter on quarterly global GDP and industrial production data from 1980- 2019. The pre-pandemic trend is extrapolated from the end of 2019 to and used to calculate deviation from trend in 2020 and 2021.

In global industrial production cycles, the greatest strength often comes early in a rebound. We say it "slingshots" back. In much of the services sector, the greatest strength in a cycle often comes late – perhaps just before the next recession, so we say services "snowballs" toward strength. In this cycle, however, demand for discretionary services (restaurants, travel, tourism) might improve rapidly once the pandemic is under control. Although the full pandemic is unlikely to end before next summer, a simultaneous surge in services spending and industrial production toward their trend levels could occur, which would lead to an extraordinary growth period very unlike the "back to work" period from this summer. The coming rebound, like the preceding recession, might be dissimilar to all cycles we have ever studied.

Clearly, many investors are looking forward to this stage so much that they are overlooking significant and immediate threats to economic activity. But even in the short-run, the outlook could be changed quickly by a faster than expected dissemination of vaccines or a larger than expected pandemic relief bill.

Several factors temper our optimism. US policymakers are likely soon to become "gridlocked and zero-bounded." Although Congress might get pushed into substantial pandemic relief soon, large scale fiscal stimulus during at least the first two years of the Biden administration is highly unlikely, unless there is a surprise in Georgia. Therefore, fiscal impulse in the US and many other economies, is likely to fall hard in 2021 and beyond. Monetary policy is stuck at the zero bound across developed markets. The Fed might increase bond purchases and lengthen the maturity of the bonds bought, but these are not efficient measures to directly stimulate economic activity.

Lasting damage to parts of the world economy has occurred as a result of the pandemic. Labor demand is likely to be held back by closed businesses, firms with balance sheet damage, first with ongoing weak sales expectations, and firms that have trouble rehiring quickly. Some firms might choose to recalibrate their businesses next year based on new shifts in consumer demand and newly recognized cost savings. Ultimately a recovery can only go as fast as a labor market will allow, and if recent recoveries from recessions have taught us anything it is that unemployment strolls back to full employment. It does not leap to it.

The global industrial production growth path is likely to oscillate down now and then up later. We understand and share the hope and the expectation for a solid post pandemic recovery. However, a tough winter must first be gotten through.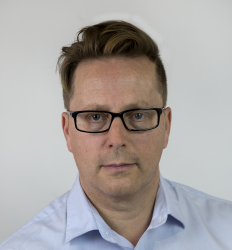 Latest posts by David Llewellyn-Smith
(see all)