At the AFR:
A submission to the government's inquiry into the planned law changes from a range of groups, seen by The Australian Financial Review, says it is impossible to provide constructive feedback to proposals for change that are "fundamentally defective".

Organisations behind the submission include the Consumer Action Law Centre, Choice, Financial Counselling Australia, Financial Rights Legal Centre and the Consumer Credit Law Service.

They warn the plan to shift from "lender beware" back towards traditional "borrower beware" by scrapping responsible lending laws will reduce citizens' legal rights against lenders and brokers in relation to lending; reduce the incentives for lenders to comply with lending standards; reduce requirements for lenders and brokers to check information on loan applications; and dismantle the ASIC and APRA "twin peaks" regulatory regime for bank lending.

"In short, it would greatly reduce the extent to which the National Consumer Credit Protection Act 2009 does what its name suggests it does," the submission says.
Too right. There is no argument in favour of the wind back. The proposal is corruption pure and simple.
We just had the royal commission. In February 2019, Kenneth Hayne released his final report from the banking royal commission which, as its first recommendation, directed the government to keep responsible lending rules:

This recommendation came after the Hayne royal commission documented extensive cases of criminal lending and behaviour, leaving Australia's financial regulators humiliated and victims vindicated.
The decision to axe responsible lending rules has all the hallmarks of a grubby deal made between the Morrison Government and its financial and property backers.
Neither of Australia's financial regulators, ASIC and APRA, were consulted on the move. And mortgage victims and consumer groups are outraged.
The only shining light is that Labor and the Greens oppose axing responsible lending rules as do several Senate crossbenchers. They must unite to block the legislation.
The lessons of the Global Financial Crisis and the Hayne banking royal commission must not be so easily discarded.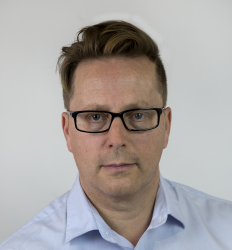 Latest posts by David Llewellyn-Smith
(see all)