According to the ABS' Provisional Mortality Statistics, winter deaths fell below average due to COVID-19 social distancing restrictions:
92,015 doctor certified deaths occurred before 25 August.
Deaths rose in the second half of winter but remain below average.

Respiratory disease deaths have been lower than historical minimums since June…
There were 7,941 deaths from respiratory diseases between 1 January 2020 and 25 August 2020.
The average number of deaths for the same period between 2015 and 2019 was 9,080.
Over the four weeks from 18 March to 14 April there were a total of 1,046 respiratory disease deaths, 155 more than the historic average for 2015-19.
Since the week ending 9 June, the weekly number of deaths due to respiratory diseases has remained below the historic minimum for 2015-19.
Between 3 June and 25 August, there have been 2,764 deaths, 1,275 below the average of 4,039.
Separate data from the Department of Health, released at the beginning of the month, showed that Australia recorded just 21,215 confirmed cases in the flu in 2020, compared with more than 300,000 in 2019. Likewise, only 36 deaths have been linked to flu, down from 943 during the 2019 flu season.
Tellingly, even deaths in aged care were lower than average in 2020, despite the significant outbreaks of COVID-19, due to lower flu infections.
One of the benefits to come from the COVID-19 pandemic is that it has taught Australians the need for thorough handwashing, sanitisation, and not socialising or going to work when one is sick.
If these lessons become ingrained and a social norm, they should reduce respiratory illnesses and deaths going forward long after the COVID-19 pandemic has ended.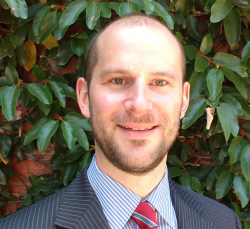 Latest posts by Unconventional Economist
(see all)