A new survey from Roy Morgan Research reveals how COVID-19 has accelerated the shift to online shopping:
Roy Morgan data shows major increases in online shopping over the past 12 months, when the COVID-19 pandemic and lockdowns of varying lengths drove shoppers online. For the first time, a majority (52%) of computers, tablets, accessories and software was bought online.

In 12 months to September 2019 just over 10% of clothing purchases were made online, but this rose to 26.5% for the 12 months to September 2020. The biggest proportional jump was in the online share of children's clothing, from 6.7% to 19.9%, closely followed by men's (8.6% to 24.1%) and then women's (12.4% to 29.3%). Online as a channel for footwear purchasing all but doubled over the period, from 12.5% to 24.6%.

The online channel for small electrical goods also had a marked increase over the same period, more than doubling from 16.4% of all such purchases being made online to 35.5%. And the percentage of TVs, home theatre and hi-fi purchases made online jumped from 22.6% to 41.5%.

Online purchasing of computers, tablets, accessories and software was already high, at 42.5%, but it rose to 52.1% over that period, meaning the majority of such purchases were made online.

Smaller but still significant increases were seen in furniture (for home, office — or this year as never before, home-office), which increased from 23% bought online to 32.7%, and pet supplies, where online purchases rose from under a fifth (18.6%) to almost a third (29.5%).

The data comes from Roy Morgan Single Source, the nation's largest and longest-running program of research into consumer behaviour and attitudes, continuously conducted year-round.

Respondents were asked about purchases they had made in the four weeks before being surveyed in the following categories: clothing, footwear, accessories, cosmetics, skincare, fragrances, Manchester, soft furnishings, homewares and décor, craft supplies, baby and nursery goods, electrical goods, TVs, home theatre and entertainment equipment, computers, tablets, accessories and software, phones, books and music, toys and games, sporting equipment, barbecues and outdoor furniture, hardware, DIY and garden products, car accessories and pet supplies.

Taking these categories as a whole, 30.5% of purchases were made online in the 12 months to September 2020 (up from 16.9% in the previous 12 months). In all, 10.6 million Australians bought 29 million of these products online in an average 4 weeks during the 12 months to September 2020 – and that doesn't include food and grocery shopping.

Hardware, home DIY and plant & gardening accessories is a category that has been slow to go online, with only 5.2% of such purchases made that way in the 12 months to September 2019. However that more than doubled during the following 12 months, to 12.6%. Of the categories surveyed the only one in which less than a tenth of all purchases are now made online is cards and stationery (5.4%).
It is going to be a rough period ahead for 'bricks and mortar' retail. Many consumers would have gotten their first taste of online shopping during the COVID-19 pandemic and won't go back to traditional retail.
The reality is that platforms like Ebay and Amazon offer compelling value and convenience that cannot be matched.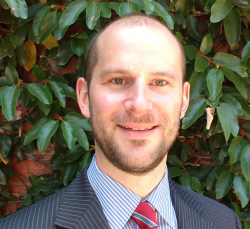 Latest posts by Unconventional Economist
(see all)