Australia's politicians have used the cover of COVID-19 to weaken political donations laws according to Luke Beck, Associate Professor of Constitutional Law, Monash University:
While Australians were distracted last week by Melbourne's lockdown ending and the final days of the Queensland and United States elections, both major parties joined forces in federal parliament to weaken political donations laws.

This will make it easier for federal politicians to accept secret donations from property developers…

The legislation… overrides state bans on property developer donations in two ways…

This new provision allows property developers (and others banned from making donations under state laws) to ignore state laws banning them from making political donation where the donation is "for federal purposes"…

Second, the legislation allows property developers and political parties to ignore state laws requiring that donations be disclosed…

The explanation given for the new laws is that state laws shouldn't apply to federal donations…

While the law requires parties to keep money donated "for federal purposes" in separate bank accounts, a donation "for federal purposes" frees up money from other, general donations to be used for state purposes.
This should serve as a stark warning of why we will never get a genuine federal Independent Commission Against Corruption (ICAC).
Federal politicians do not want an independent body genuinely scrutinising every shady deal and potentially handing out penalties. Accountability is not in their interest.
Instead, the best we can hope for is endless stalling and/or a 'toothless tiger' put in place for purely symbolic purposes – much like we have witnessed with rules on property money laundering and illegal foreign purchases of property.
The Australian political system is basically corrupt.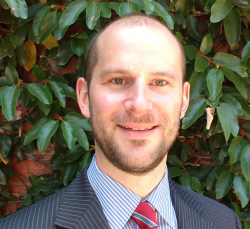 Latest posts by Unconventional Economist
(see all)