From Roy Morgan Research:
In November, support for the L-NP Federal Government is unchanged since October with a narrow lead of 50.5% cf. ALP 49.5% on a two-party preferred basis according to the latest Morgan Poll on Federal voting intention.

If a Federal Election were held now it would be too close to call with the real possibility Australia would have a hung Parliament for the first time in nearly a decade.

Interviewing for the latest Morgan Poll was conducted over the weekends of November 14/15 & 21/22, 2020 with a nationally representative cross-section of 2,824 Australian electors using a combination of telephone and online interviews (multi-mode).

On a State-by-State basis the L-NP leads most strongly in Queensland (LNP 54.5% cf. ALP 45.5%) and New South Wales (L-NP 53.5% cf. ALP 46.5%) and has narrow leads in Tasmania (L-NP 52% cf. ALP 48%) and Western Australia (L-NP 51% cf. ALP 49%).

However, the ALP leads comfortably in both Victoria (ALP 53.5% cf. L-NP 46.5%) and South Australia (ALP 52.5% cf. L-NP 47.5%).

Primary Voting Intention little changed from a month ago

Primary support for the L-NP is now at 42% (down 0.5% since October) compared to the ALP on 34% (unchanged).

Greens support is unchanged on 12.0% while support for One Nation is unchanged on 4%. Support for Independents/Others is up 0.5% to 8%.

Roy Morgan Government Confidence has increased as Victoria emerged from lockdown

The Roy Morgan Government Confidence Rating is up 7.5pts from a month ago to 124.5. Now 55% (up 4% since October) of Australians say the country is 'heading in the right direction', while only 30.5% (down 3.5%) say the country is 'heading in the wrong direction'.

There is a large jump of 24pts to 126 in Victoria, as the State finally emerged from a near four-month lockdown, and a 19.5pts increase to 146 in Western Australia – the highest of any State in Australia, and a significant increase of 14pts to 113 in Tasmania.

Other States were down slightly from a month ago with Queensland on 125.5 (down 1pt), New South Wales on 119.5 (down 2pts) and South Australia on 118 (down 2.5pts).

A renewed outbreakof COVID-19 in South Australia last week has provided a slight hit to confidence while the decision by New South Wales to keep their borders to South Australia open may have caused a slight decline in Government Confidence in that State.

Government Confidence in Queensland remains higher than the national average although below the level of mid-October as the State was set to hold the AFL Grand Final.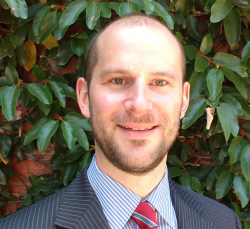 Latest posts by Unconventional Economist
(see all)