Here's what Coalition brains trust, Brian Fisher, author of the Menzies Research Centre report Powering out of Pandemic: Unleashing the Potential of Gas, writes today at the AFR:
The competitive advantages of natural gas in our changing energy mix are too great to be ignored, even by its would-be detractors.

With two-thirds of Australia's coal generators scheduled to retire by 2040, quick-start gas in combination with wind and solar is a flexible and reliable way to fill the gap. Pumped hydro will play a role in storing energy, as will batteries and possibly other technologies not yet fully developed. At present, however, gas can back up intermittent renewables on demand at the cheapest capital cost, probably at least out to 2035.

Gas not only offers the lowest capital costs but the shortest development times of any type of generation, which will be crucial in meeting the tight timetable necessary to back up the rapidly increasing share of intermittent generation in the National Energy Market.
That's just a lie. Fossil fuel capital costs have ballooned as climate change takes center stage in capital markets:

The Coalition adopting the crash position and chanting drivel to itself doesn't make it true. Here is the truth in plain numbers. Renewables plus partial storage is already cheaper for power than $9Gj Aussie gas:

In five years it will be 40% cheaper for renewables plus full storage versus Australia's ludicrous $9Gj gas at the utility level:

If it goes the way we think it will, renewables plus full storage will be more than 60% cheaper than $9Gj gas at the utility level:

Readers will note there is an irony in these numbers even for me, who has fought so hard to make gas cheaper. But that was not because I sought to delay the transition, only to make it cheaper along the way. As it has happened, the Coalition protection racket for the gas cartel has sent it careening down the path of accelerated suicide.
Nobody is going to build new gas generators on these numbers and probably not dig up any new gas, either. Nobody, that is, except a politican with taxpayer's money to waste on stranded assets. That will slow the transition down a little as the Coalition literally digs its energy hole so that it can fill it in again. But even that will be purely symbolic in the long run.
The age of renewables and storage is here and will govern Australia's energy transition henceforth.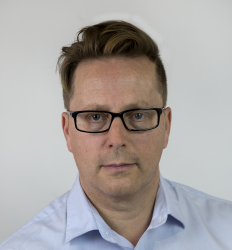 Latest posts by David Llewellyn-Smith
(see all)