Chinese data for October was out late yesterday and it shows an economy with a fading stimulus pulse. Industrial production was up 1.8% YTD and a more encouraging 6.9% YOY. Fixed asset investment was up 1.8% YTD and retail sales are still the laggard down 5.9% YTD but up 4.3% YOY: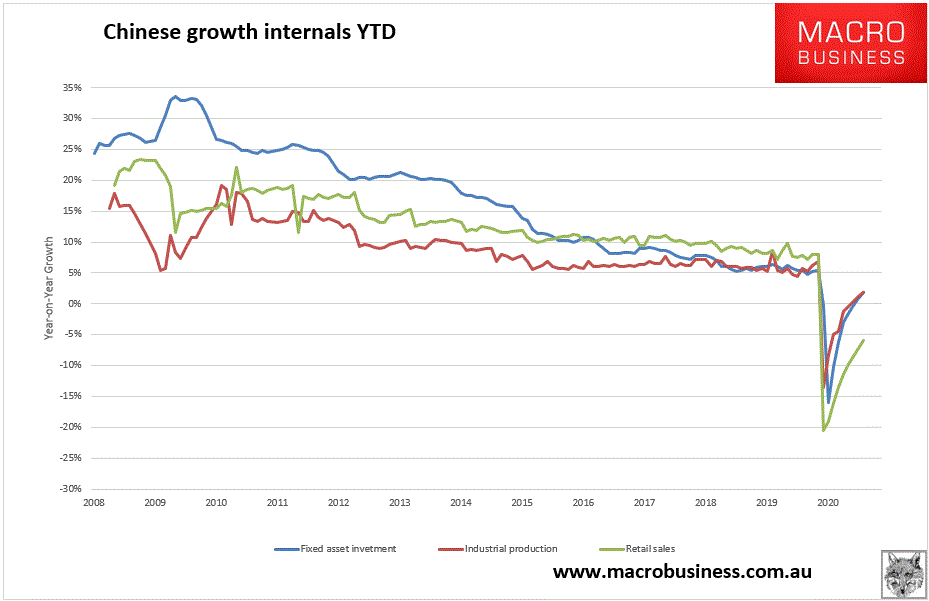 The all-important real estate sector is slowing. Despite lifting credit, prices are fading fast, down to a barely positive 0.15% in October and 4.3% over the year: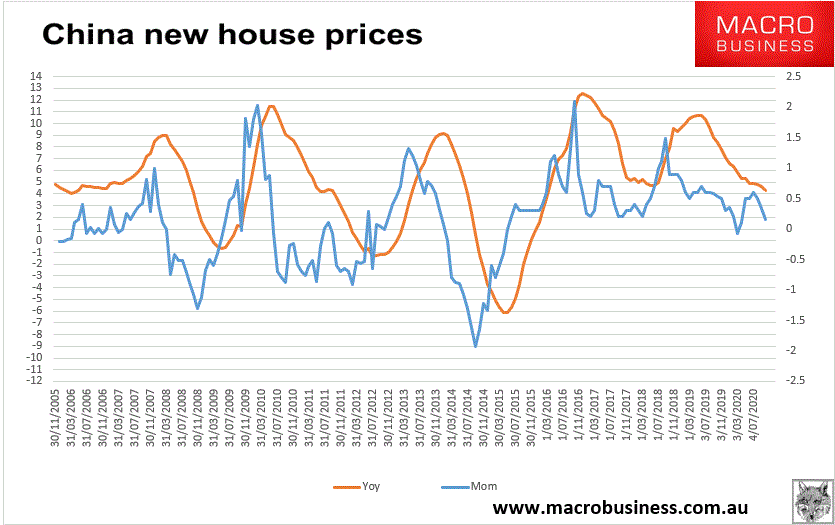 Stable and declining price cities now outnumber rising: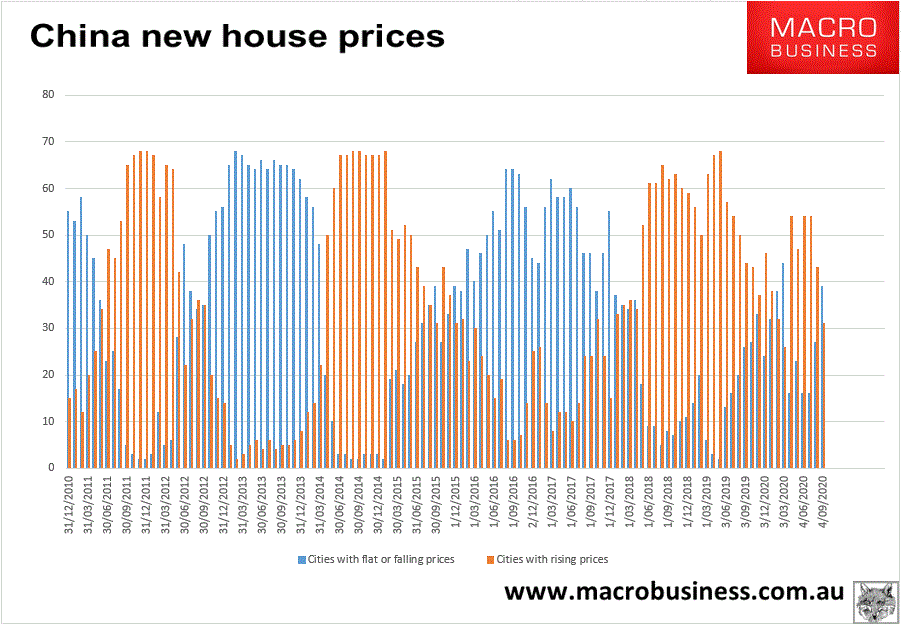 With the less developed taking the lion's share: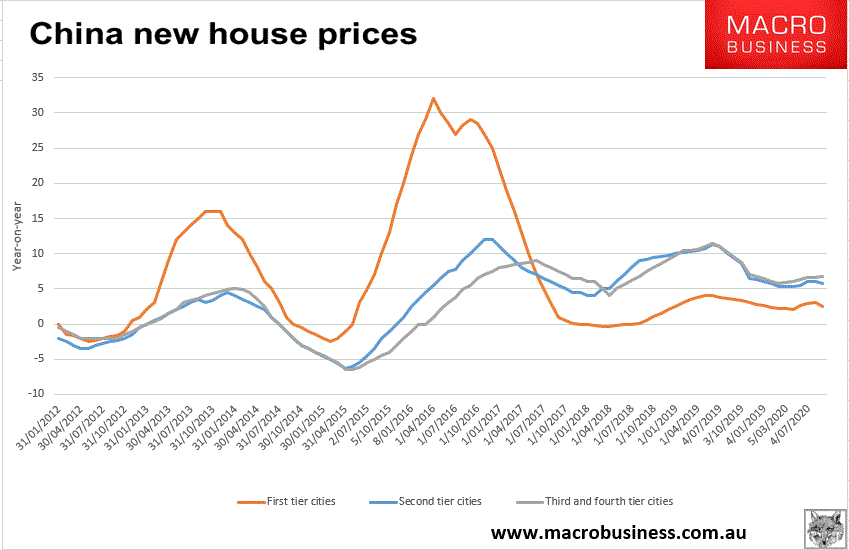 Yet new housing starts still managed a small YOY gain: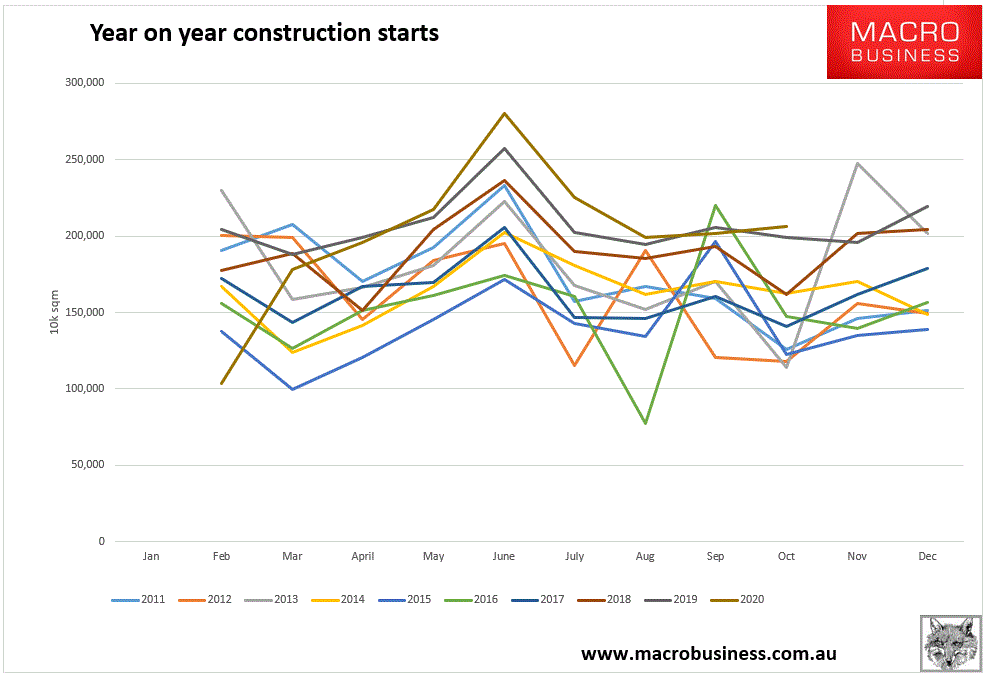 Even if aggregate starts for 2020 are down 2.6%: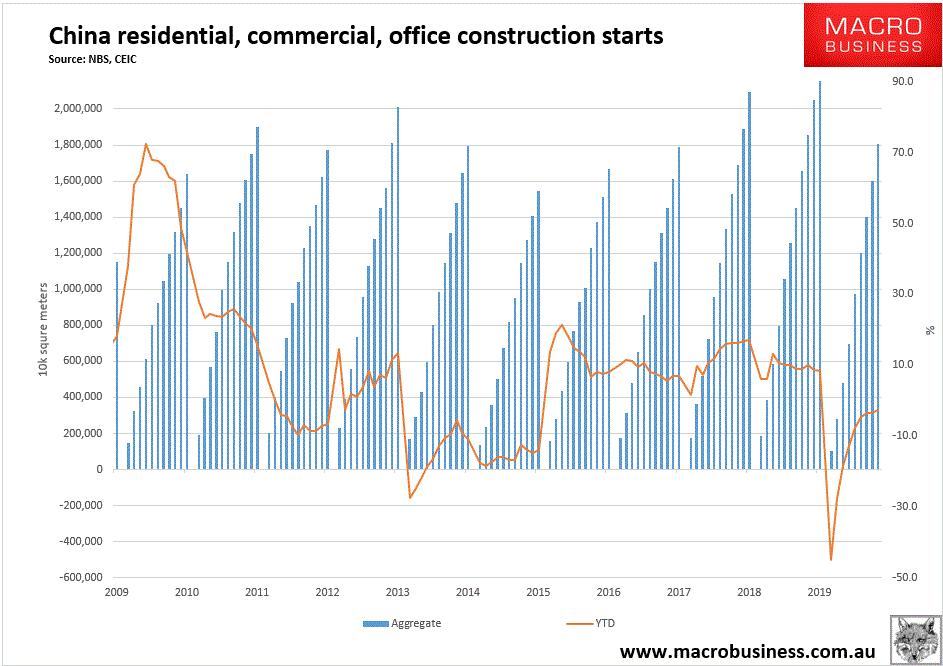 Floor area under construction is up a fading 3%: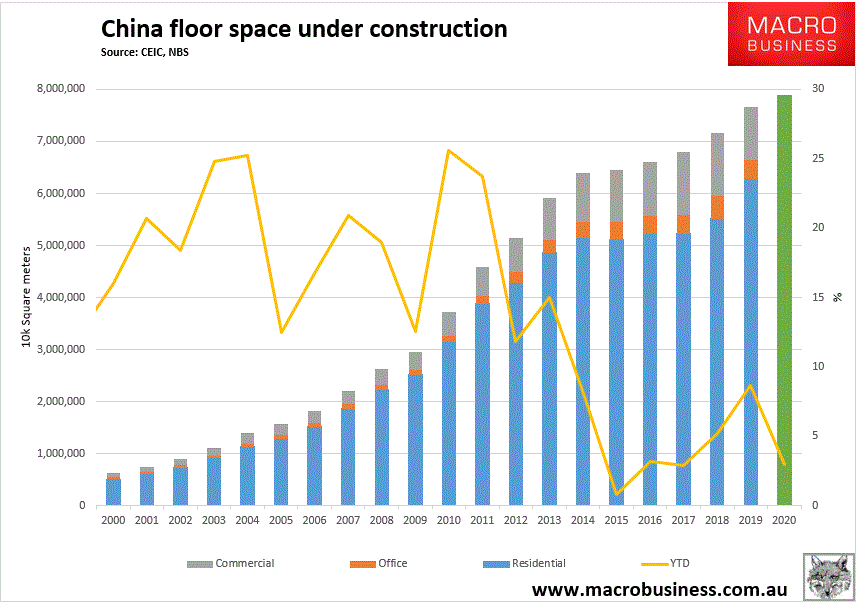 The big driver this year's construction volume gains is not new sales, it is catch-up growth from the virus:

Inventories are still stupid:

Which means that as the 'pig in the pipe' clears with completions catching up to weaker starts, construction is heading for a goodly slowdown.
In due course, that will flow downstresm to industry, meaning that still insane steel ouput will cool: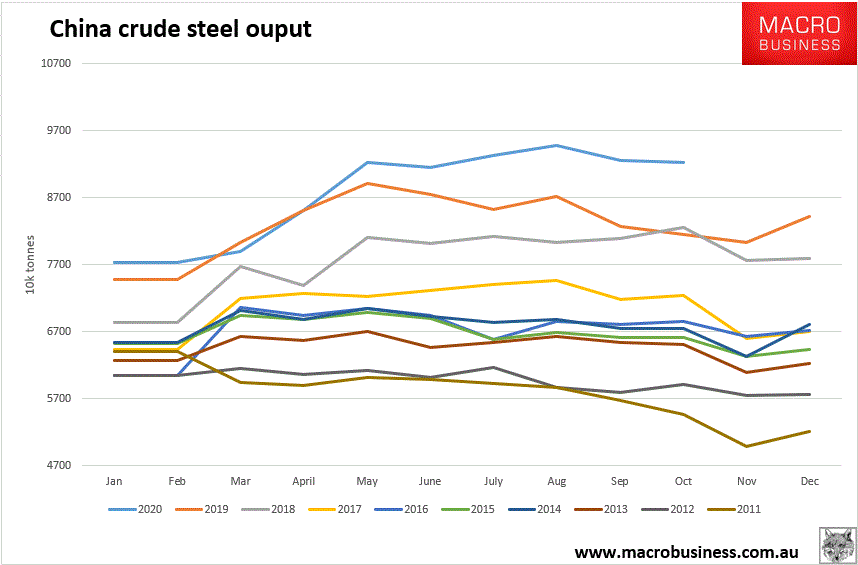 Even more so for iron ore as steel scrap returns: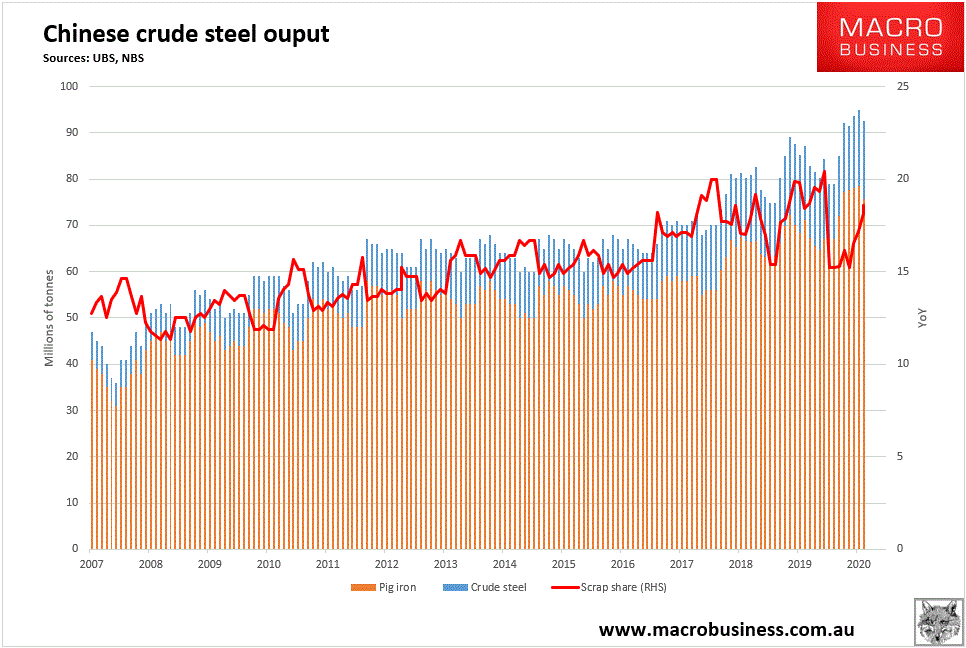 Clearly, a still big driver of activity is infrastructure with cement at records: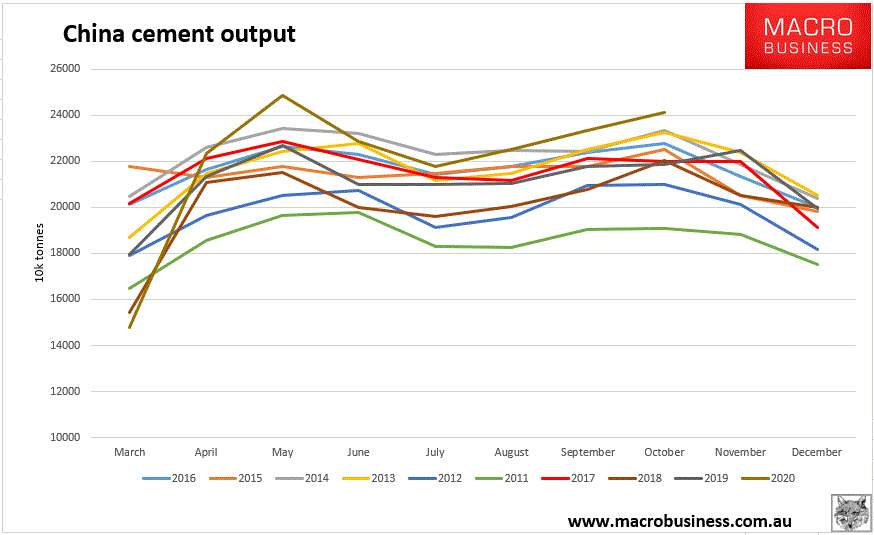 Here is the breakdown of fixed asset investment which is very infrastructure dependent with almost the entire industrial sector still dis-investing:

Finally, retail sales have rebounded pretty across the board now, outside of petrol:

There is nothing much here for Australia or iron ore miners to get excited about. Industry has rebounded but is not investing at all. Infrastructure is still fine as an offset but growth is not very high. Realty is clearly slowing. There is something of a hand-off to households but cvan that continue if the rest slows.
Once China's virus catch-up growth is exhausted, along with the global inventory rebuild that is drving exports growth is passed, there does not appear to be much to prevent it from slowing sharply despite what is still strongly growing credit.
My 2021 iron ore halving thesis is on track.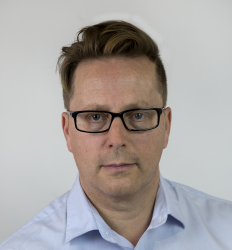 Latest posts by David Llewellyn-Smith
(see all)