Chinese data for October was out late yesterday and it shows an economy with a fading stimulus pulse. Industrial production was up 1.8% YTD and a more encouraging 6.9% YOY. Fixed asset investment was up 1.8% YTD and retail sales are still the laggard down 5.9% YTD but up 4.3% YOY: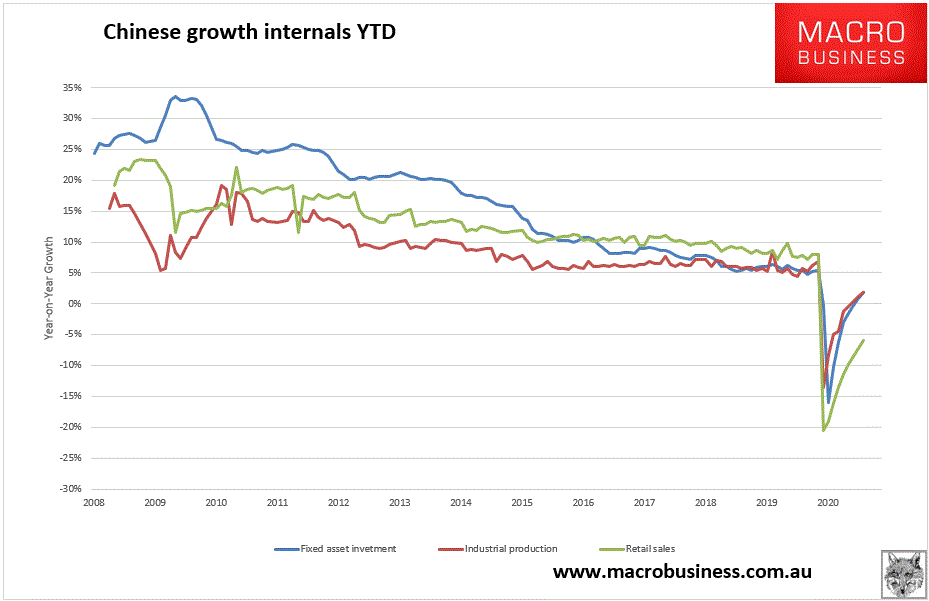 The all-important real estate sector is slowing. Despite lifting credit, prices are fading fast, down to a barely positive 0.15% in October and 4.3% over the year:
There are 1820 words left in this subscriber-only article.