CBD office occupancy rates are slowly rising back toward pre-COVID norms as restrictions ease and workers return:
The rates are compiled by the Property Council of Australia based on responses from 102 office landlords, who collectively own or manage the majority of central business district office buildings.

"The shift is on and more CBD workers are coming back to their offices, which is an important step in Australia's economic recovery," chief executive Ken Morrison said.

"This is encouraging news for the Australian economy given the critical role of CBD-based businesses in supporting jobs and economic activity, including for all of those businesses which depend on CBD workforces for their viability."
This broadly matches Roy Morgan's people movements data, which shows that people movements remain lower than their pre-COVID peak across all Australian capital cities, despite rebounding from their July low everywhere except Melbourne (due to its second lockdown):

Melbourne's and Sydney's CBDs look especially sick, with traffic volumes and occupancies far below the other capitals.
These two CBDs will likely continue to struggle given the collapse in international student arrivals, a larger number of whom tend to live and/or congregate in the CBD (more so in Melbourne).
As noted by the RBA last month:
Demand for office space is expected to decline in the near term given staff working from home and reduced economic activity, and potentially in the longer term as businesses reconfigure how they work. Secondary-grade offices appear particularly vulnerable to falling demand, as tenants are often enticed by lower rents during downturns to upgrade to better premises. At the same time, an above average volume of new office buildings will have been completed in Sydney and Melbourne in 2020, increasing supply. While most of these new buildings have pre-committed tenants, it will put further pressure on vacancy rates in second-grade buildings…

Investors could substantially re-evaluate risks and pull back demand, which had contributed to strong office price growth over the past decade, particularly in Melbourne and Sydney (Graph 2.7).
CBD commercial property in Sydney and Melbourne has become a very high-risk proposition.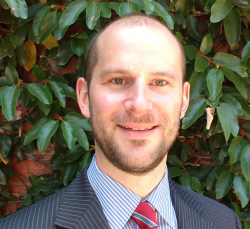 Latest posts by Unconventional Economist
(see all)